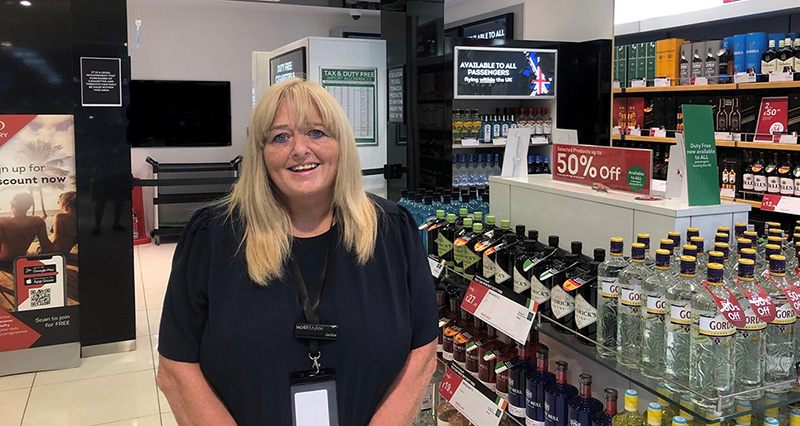 We'd like to say a big congratulations to Jackie who has been promoted to Customer Services Leader at Exeter Airport's World Duty Free.  Jackie has also recently celebrated 25 years of service with the company.
Jackie known for her big smile and positive outlook, said: "I get a real buzz from making people laugh, and helping people at the airport. My new role has more responsibility, but I am looking forward to the challenge."
Everyone who meets Jackie is charmed by her big smile and charismatic personality.  She has such a wealth of knowledge of all the products.  Born in Exeter Jackie has a keen interest in locally supplied products and will happily take the time to tell you all about the products and the suppliers.
Jackie's manager Carolina Andrade says: "It's a pleasure to work with Jackie, she always has a big smile on her face and has the incredible product knowledge to help our lovely customers."
So next time you're flying from Exeter Airport please do pop in and say congratulations to Jackie.
Save time when you travel – Visit the World Duty Free store to reserve your favourites online! Save up to 50% OFF liquor vs the average UK high street price