Shopping & Eating
Retail therapy, restaurants and essential services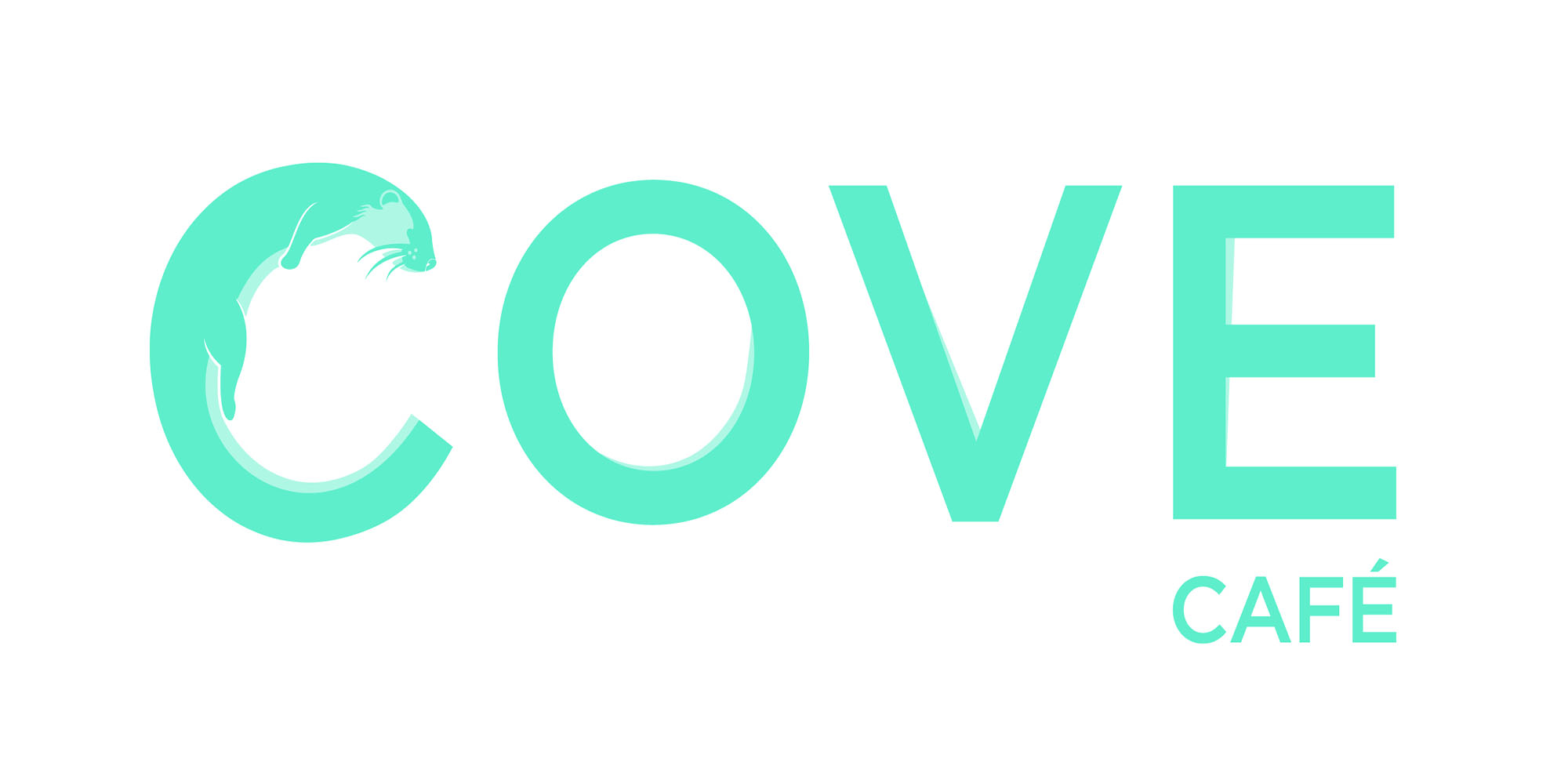 Cove Café offers a great selection of drinks, delicious pastries, cakes and savouries.
View the latest menu's;
Options may vary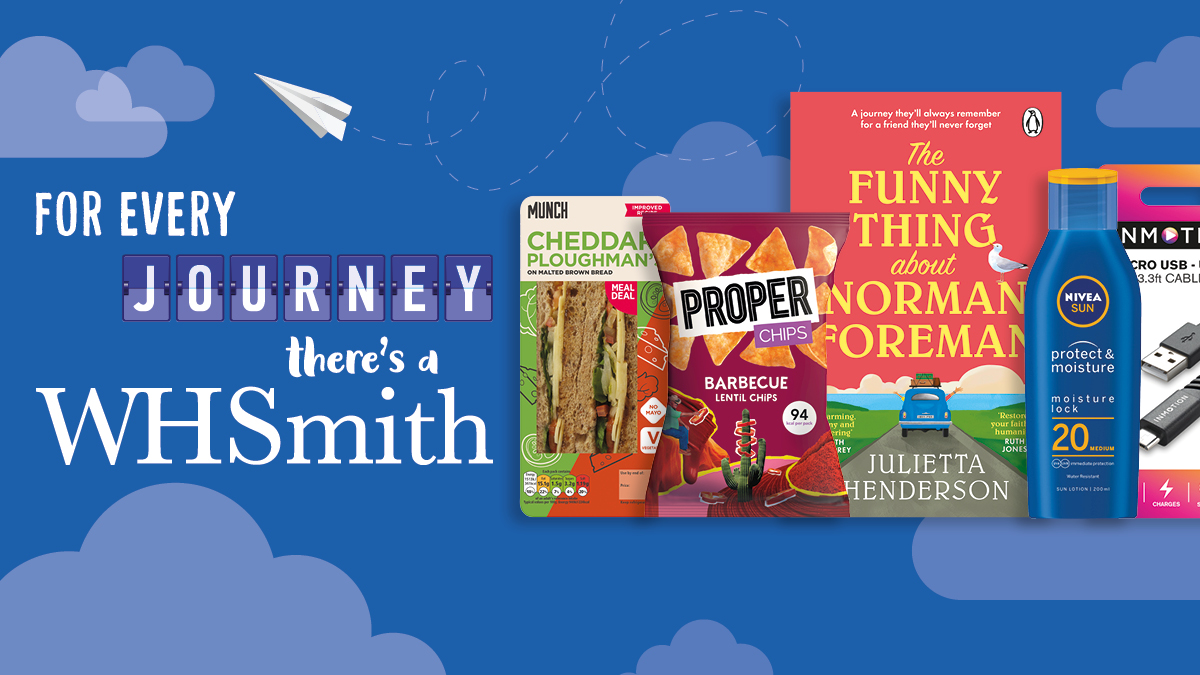 WHSmith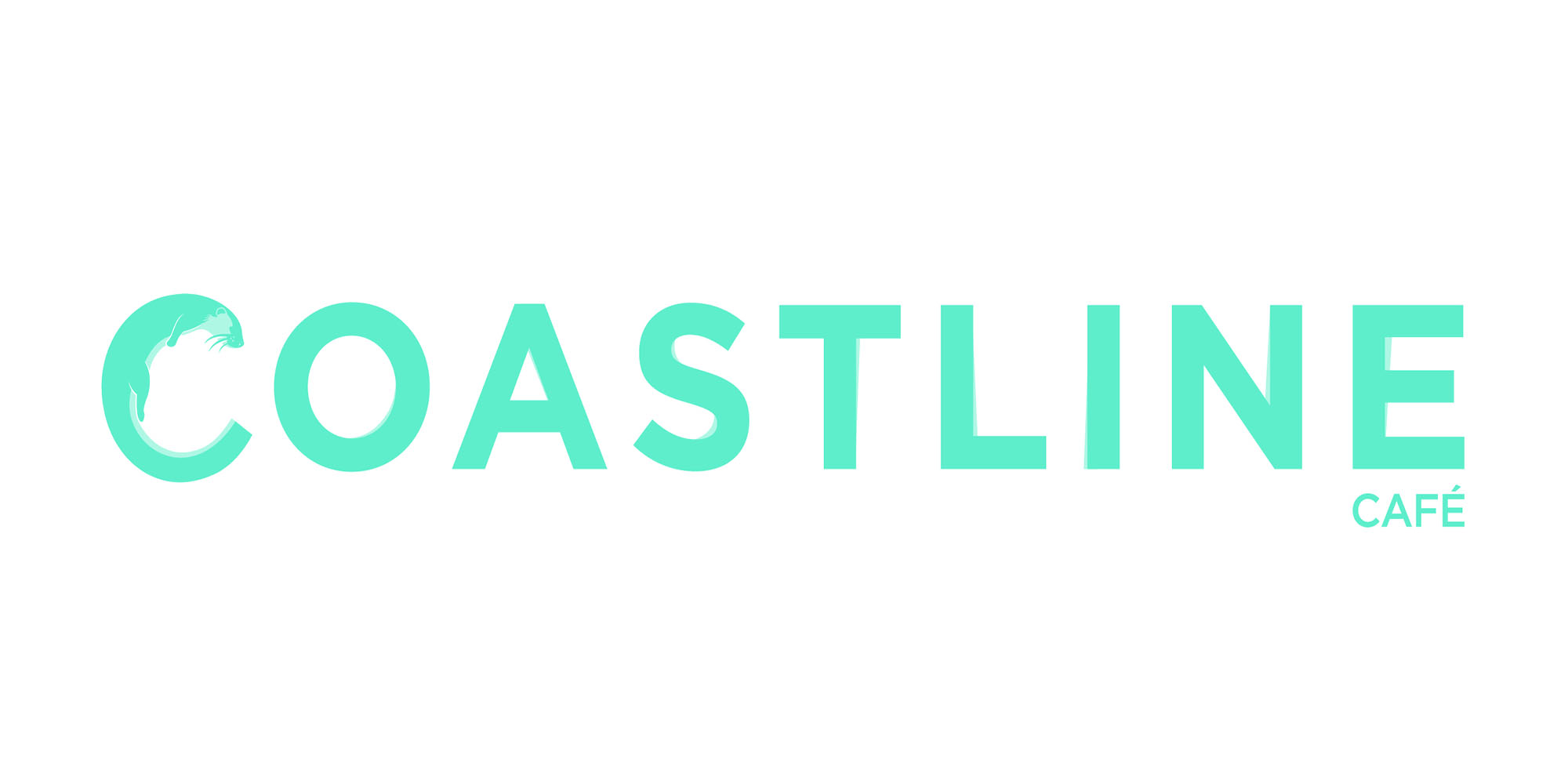 Now Open
Coastline Café serving delicious bar food and drinks.
Opening hours vary in line with flight schedules.
Enjoy a delicious breakfast of cereal, pastries, porridge or a hot bacon or sausage bap before you fly.
Later in the day, you can choose from toasties, paninis and burgers or for something lighter, a fantastic selection of cakes and pastries.
View the latest menu's;
Options may vary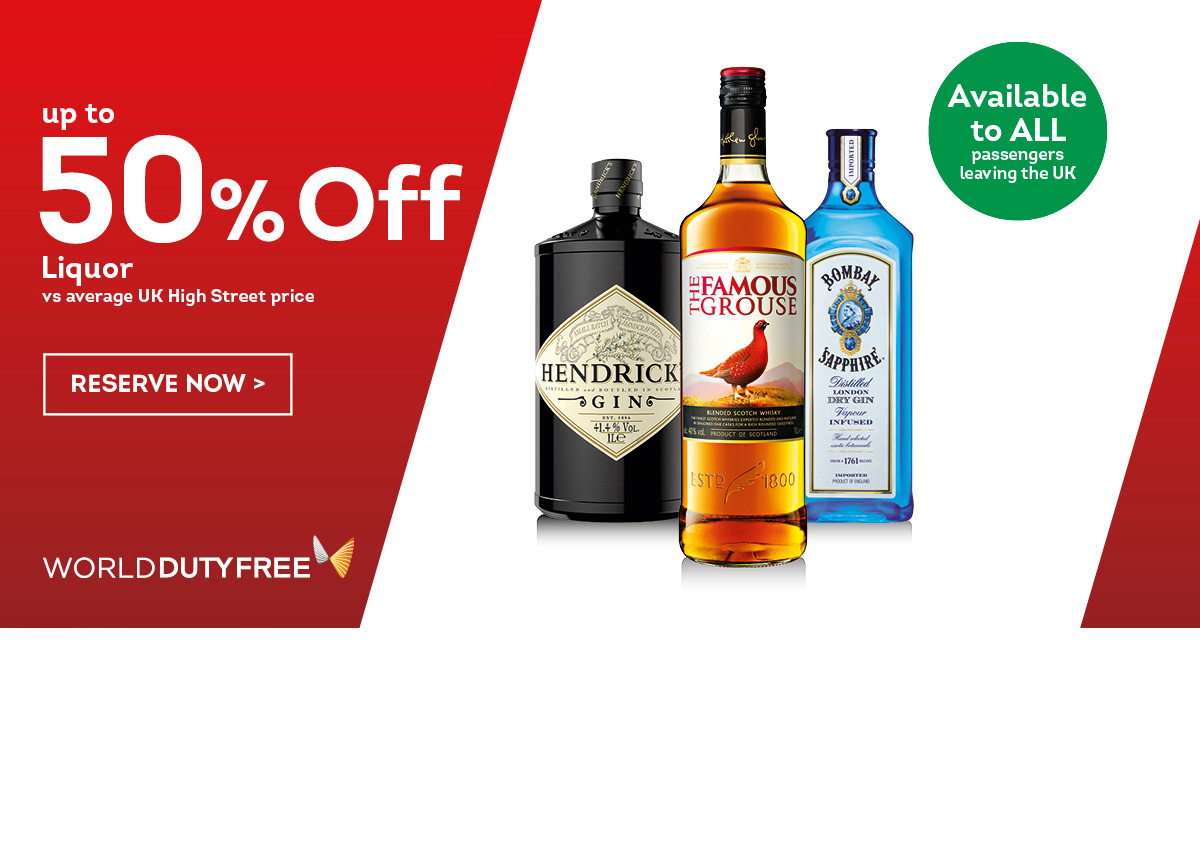 World Duty Free
Use Reserve & Collect before you fly, shop online, enjoy greater choice and, save precious time at the airport too!
Simply browse the World Duty Free website at a time that is convenient to you, select your chosen items and collect your goods from in-store when you fly out.  Service available from 1 month to 24 hours prior to your departure date.
Reserve & Collect your favourite brands including: Jo Malone, Dior, Kenzo, Giorgio Armani, Gucci, Chanel and many more!
You can also save up to 50% off liquor versus the average high street price.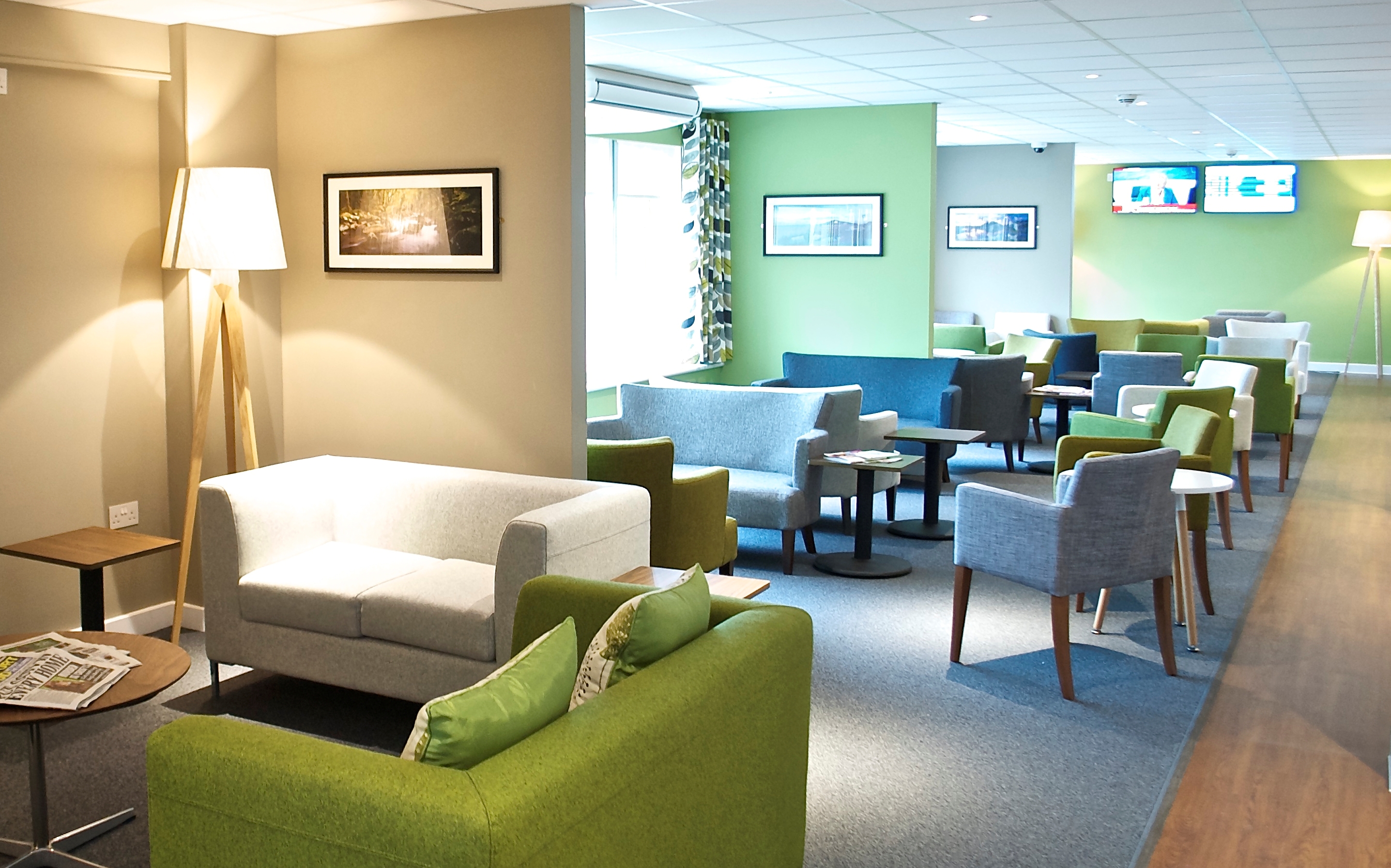 Executive Lounge
Our Executive Airport Lounge is located on the first floor, after security, above the restaurant and is bookable for just £20.00 per person.
Sit back and relax in the lounge with great views of the runway. There are quiet places for you to relax and business places to work. Comfortable seating, a selection of online newspapers and magazines to read, a peaceful atmosphere and unlimited Wi-Fi provide a comfortable start to your journey.
Unlimited tea, locally produced Green Farm Coffee and soft drinks are available. All guests can also enjoy up to two alcoholic drinks from a selection of wines, beers and spirits.
At breakfast time you can enjoy a selection of cereals, fresh fruit, yogurt and pastries. Later in the day the selection changes to delights such as soup served with bread, cheeses and a selection of cakes. After 10pm a variety of bar snacks is available.
The lounge is open from the first flight of the day, through until the last departure so book the best start to your journey now.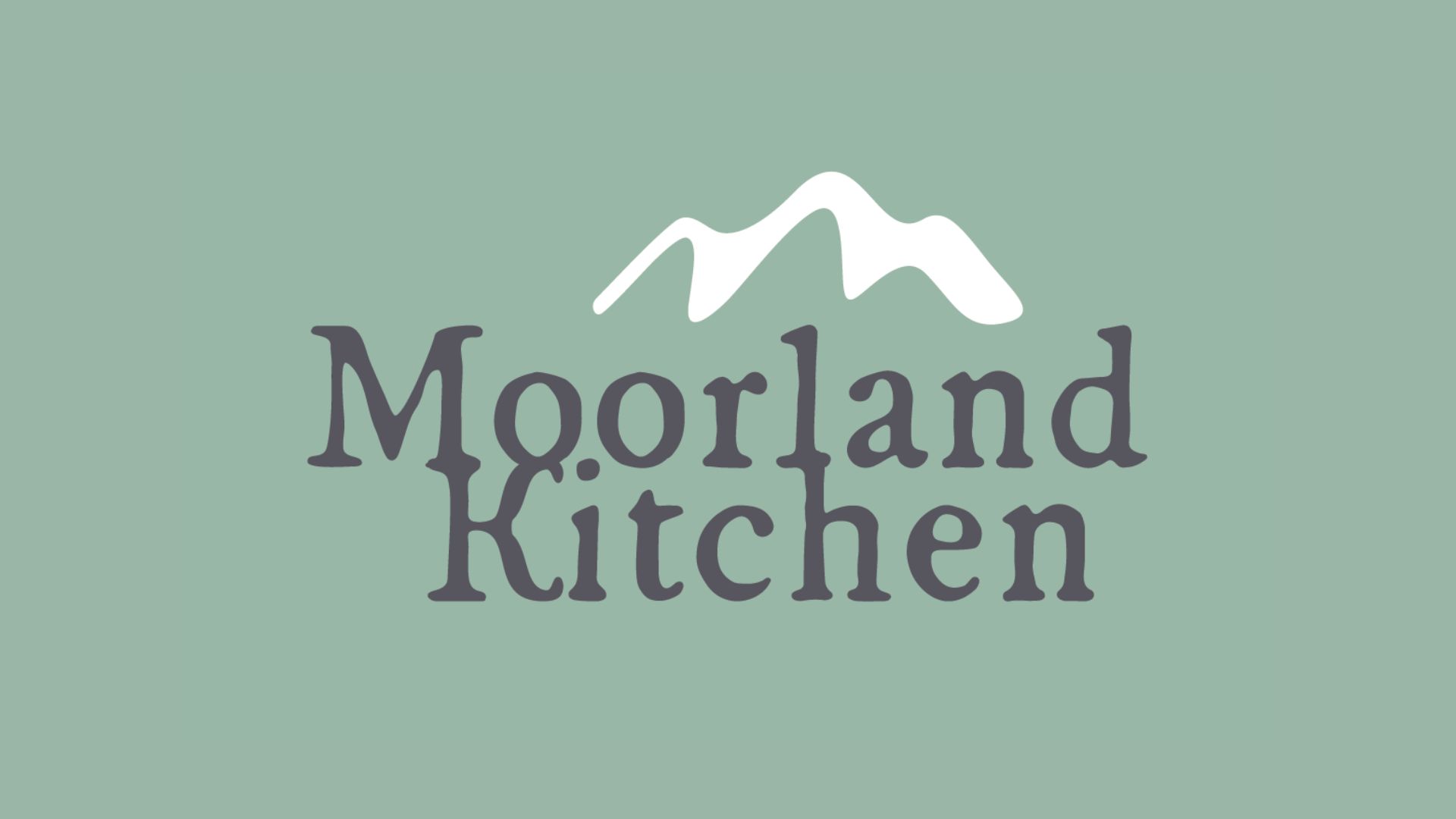 Moorland Kitchen
Moorland Kitchen is now open, serving a great selection of coffee, drinks, and tasty food.
Choose from a Devon Breakfast or Devon Breakfast Baguette. Or if you want something lighter, you may opt for a roll, bagel, oat & nut crunch or French Pancakes. A delicious all day brunch menu has something for everyone with vegetarian, vegan and gluten free options available.
Opening hours vary in line with flight schedules.
Menu items may vary from time to time.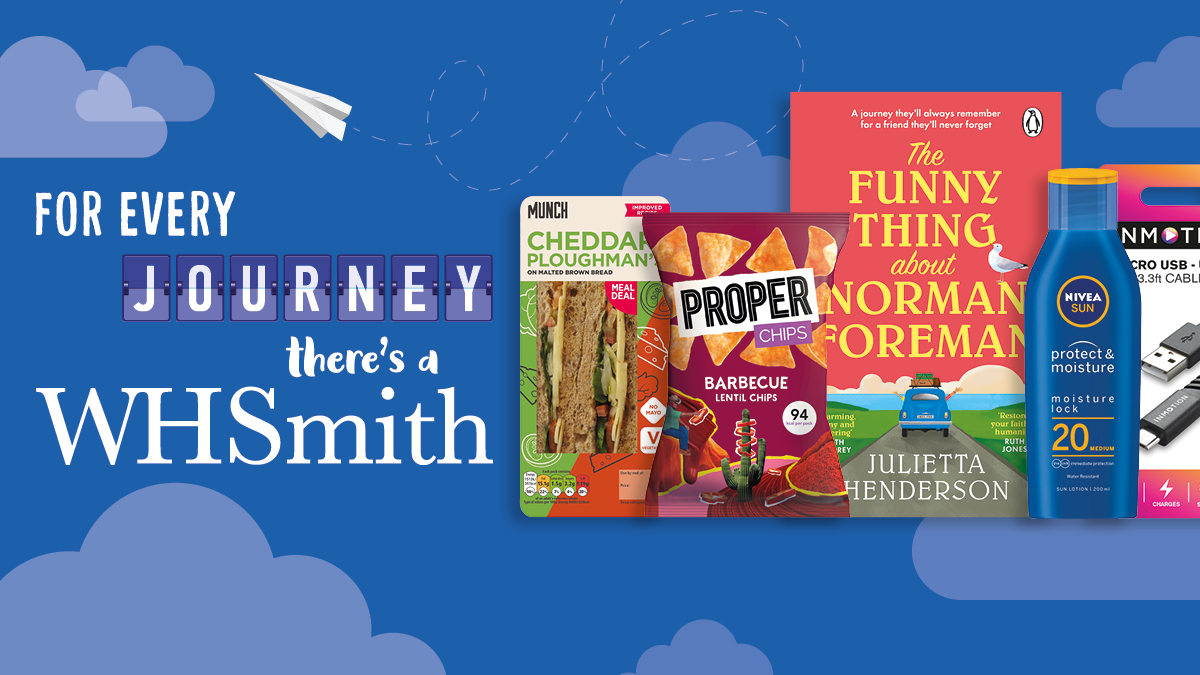 WHSmith
WHSmith – pick up magazines, drinks, snacks and confectionaries before you fly.
With a wide range of newspapers, magazines, books, snacks and drinks, including a great value meal deal, WH Smith is your one-stop-shop ahead of boarding your flight. With shops located after security in the terminal, WH Smith is guaranteed to stock all of your last minute travel essentials. Whether you're looking for something to read or to keep the kids amused for your journey, WH Smith is here to help.
Don't miss out on all the great promotions across the store too.