Introduction
Exeter Airport (ICAO: EGTE, IATA: EXT) began operating in 1937 and holds a CAA public use aerodrome licence (P759).
Airport Profile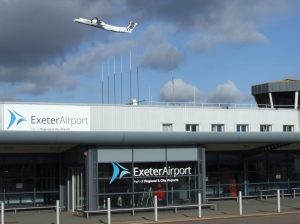 Exeter Airport Regional & City Airports (RCA), the airports division of Rigby Group plc.
The Exeter Airport Management Team, together with airport staff, oversees the daily running of the airport.
The primary function is the management, delivery and operation of a range of airport services which enables passengers to move through the airport terminal building onto and from an aircraft in a safe manner with minimal delay and disruption.
Exeter Airport is committed to monitoring and improving the overall quality, environmental and health and safety performance in all aspects of service delivery.
Airspace Change Proposal
Changes to airspace rules around Exeter Airport have been proposed.  The changes aim to re-design the airspace around Exeter Airport and introduce new rules, maintaining safety for all air users and allowing for more efficient handling of aircraft.  Please see details of the Airspace Change Consultation.
Community
Consultative Committee
Exeter Airport provides hundreds of direct and indirect jobs for people in the South West during the peak season and associated businesses benefit from the success of the operation. The airport wishes to be a good neighbour and is in regular contact with representatives from the local Parish.
The Consultative Committee works to the Department for Transport Guidelines for Airport Consultative Committees and has representatives from Local Parish, District and City Councils. Issues for consideration may also be addressed to: Exeter Airport Consultative Committee, The Council Offices, Knowle, Sidmouth EX10 8HL
The Exeter Airport Consultative Committee meeting minutes are posted here: …..  Feb 2021 | May 2021 | Jul 2021 | Sept 2021 | Feb 2022 | May 2022 | July 2022 | Apr 2023 | July 2023
Charity of the Year

Exeter Airport is able to offer the Charity of the Year the opportunity to raise awareness of their organisation and to place cash collection points at various locations in the airport.  For a local charity, which conducts their activity in the area, to be shortlisted and considered for adoption as the Exeter Airport Charity of the Year a proposal should be sent to Exeter Airport, Clyst Honiton, Exeter EX5 2BD or alternatively email [email protected] before the end of February each year.  Members of staff will then decide on which charity will be supported for the financial year April – March.
Andy's Man Club is the Airport Charity of the Year, it is a men's suicide prevention charity, offering free-to-attend peer-to-peer support groups across the United Kingdom and online.
Standards & Policies
The airport operates to a set of standards and policies for the delivery and operation of a range of airport land-side and air-side services including ground handling, security, refuelling, air traffic control and rescue and fire services. It is a major and continuing priority to maintain and adhere to the Policy Statement Jan 23
BSi Certification
BSI Standards is the UK's National Standards Body (NSB) and works to facilitate the production of British, European and international standards.
Following rigorous British Standard (BSi) assessments, International Standards certification for Environmental Management, Quality Management and Occupational Health & Safety Management has been achieved: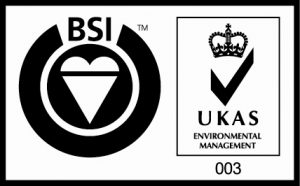 Environmental Management System (ISO 14001)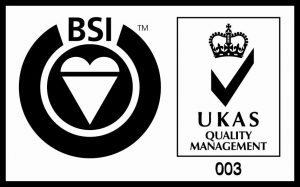 Quality Management System (ISO 9001)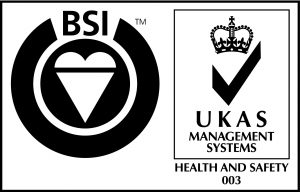 Occupational Health and Safety Management System (ISO 45001)
Safety & Sustainability
Exeter Airport sees safety and sustainability as a collective responsibility and recognises that profitable markets, healthy communities and environmental limits are not competing interests but are shared outcomes that closely align with one another.
The Airport Safety Policy V4.0 Jan 2023 states that the airport recognises and accepts its responsibility to ensure that as far as is reasonably practicable, that the airport is safe for use by aircraft and all users of the airport. Exeter Airport also accepts its responsibilities as an employer to provide, so far as is reasonably practicable, a safe working environment for all of its employees whilst on the premises.
Exeter Airport also operates a programme of Zero Harm to develop and promote safety. Under the scheme the airport will ensure that it operates in a safe and secure manner with the constant involvement of all staff, its airlines and airport partners.
Supplier Code of Conduct
Exeter Airport is committed to ensuring that everything we do is ethical and lawful, that working conditions are safe, and that we are environmentally responsible. The Supplier Code of Conduct is a set of principles that we expect all suppliers to work within and full commitment to this code or equivalent is a condition of doing business with us.
Airport Byelaws
Exeter and Devon Airport Limited in exercise of the powers conferred on it by section 63 of the Airports Act 1986 and section 37 of the Criminal Justice Act 1982 and of all other powers enabling it in that behalf, have in place Byelaws (Byelaws Map) which shall apply within Exeter Airport.
Regulatory Bodies
The Civil Aviation Authority together with Department for Transport set down guidelines for the operational procedures at the airport.
Airport Usage
Exeter as been one of the greatest airports for growth in passenger numbers in the UK during the past few years and the usage is documented in the CAA UK Airport Statistics.
Statement of Investment Principles
Exeter & Devon Airport Limited 1991 Pension Scheme Statement of Investment Principles
Exeter & Devon Airport Limited 1991 Pension Scheme Statement of Investment Principles – Implementation Statement
Financial Reports
Financial reports and other business details for EXETER AND DEVON AIRPORT LIMITED (Company No. 02148705) are held by Companies House.
Gender Pay Gap Report
View and download the Exeter Airport Gender Pay Gap Report.
Disruptive Passenger Code of Practice
Exeter Airport supports the AOA and AirlinesUK Disruptive Passenger Code of Practice.
---
Airport History
A Suitable Site
The Exeter Corporation was one of the first Municipal authorities, in January 1932, to identify a suitable site for the location of a Municipal Airport. The authority was however, unable to secure the site by agreement and was forced therefore, to issue a Compulsory Purchase Order on the landowners. After a Public Inquiry in which the Secretary of State agreed with the Authority, a start was made on preparing the landing ground. The Air Ministry duly granted a Licence on 31 May 1937. In April 1932, there were still only 11 Municipal aerodromes operating in the United Kingdom but by October 1933, this figure had been increased to 16. Also in 1933, five towns had purchased sites for development, eight had purchased sites and were in the process of preparing them and another eight had reserved sites in their Town Planning Schemes. At the end of 1933, the number of towns who had made steps to inspect sites for an aerodrome had increased to 94, of which Exeter is one. Out of a total of 128 licensed civilian aerodromes operating in the UK during 1937, the number of Municipal aerodromes had increased to 37. The grand total for 1937 included 32 sites that had Customs facilities, Exeter included. The Air Ministry officially acknowledged an aerodrome having Customs facilities as an "Airport".
---
Exeter Airport Ltd Formed
Exeter was one of many provincial cities to provide a licensed aerodrome on its outskirts in the late 1930s, partly to prepare for the development of airline traffic but also to be available for use in any future European war. A new company, Exeter Airport Ltd was formed by the Straight Corporation with offices at 17, Manchester Square, London W.1, to operate the airport on behalf of Exeter City Council. By the late 1930s, the Straight Corporation controlled 21 associated companies and managed airlines, airports and aero-clubs all over the UK.
The company employed the services of architects, Robert Hening and Anthony Chitty and subsequently awarded a building contract to Soper & Ayers of Exeter for a new terminal building at Exeter Airport. Captain L.R Mouatt was appointed as Airport Manager until a flying accident ended his aviation career. Jack Pearse took his place but he only stayed until 1938 and succeeded by Flight Lieutenant R.L Bateman. Bateman was manager at the time of the official opening ceremony.
---
Aerial Site Survey
In 1932, Exeter City Council had employed Commander William Francis Forbes-Semphill, the Master of Semphill and heir to Lord Semphill, to carry out an aerial survey for the best airport site. A site found close to the river was thought to be suitable, but on further investigation, it was found to be prone to ground mist and also had high-tension pylons on the approach. In January another site consisting of Waterslade Farm, located just east of Clyst Honiton was discovered to be more suitable and located only four miles from the city.
In August 1933, the City Corporation failed to secure the site by agreement and was forced to issue the landlords, on 30 August 1934, with a Compulsory Purchase Order under Section 2 of the Public Works Facilities Act 1930. A statement to this effect was published on page 2 of the Friday 31 August edition of the Express and Echo newspaper. The next stage was the announcement of a public enquiry to be held on 27 November 1934 and posters advertising this event were displayed on the principal doors of the Cathedral, local churches and chapels in the area. Following the successful outcome of the inquiry, the compulsory purchase order was confirmed on 1 July 1935 by the Secretary of State. This effectively allowed the Corporation of Exeter to compulsory purchase the land for the provision of an aerodrome under the Air Navigation Act of 1920. A public Licence (No. P192) was granted by the Air Ministry on 31 May 1937.
---
£10,000 Compulsory Purchase
The total area involved amounted to 187.723 acres at a cost of £10,470, but only 86.459 acres were required for the first stage of the aerodrome. From 1 June 1937, the new aerodrome was leased for a term of 21 years to a new company known as Exeter Airport Ltd. The remaining agricultural land being let to a Mr E Hawkins, the original tenant farmer, for a rental of £155 per annum. Under the terms of agreement for the lease of the new airport, the operating company was required to pay the Corporation a rental of £100 per annum for the first seven years, £200 per annum for the next seven and £300 for the final seven. In addition, a 2 percent gross turnover allowance would also have to be paid to the corporation.
At a council Estates Committee meeting on 10 March 1937, concerns were raised about the increased costs of development of the aerodrome. It had been intended to build the terminal building in the south-west corner of the Clyst Honiton side of the estate, but this idea was scraped in favour of developing the southeast corner instead. The increased length of cable required for a supply of electric power to the new site, more than doubled the original estimate. Another extra cost, although quite small, involved the removal of the wind pump at Waterslade Farm as it was a hazard to flying and installing a motorised pump instead. A break down of the estimated costs under review for the Estates Committee in 1937 state:
Terminal Building £8,500
Preparing the landing ground surface (filling in ponds, removing fences, hedges, trees and drainage) – £7,729
Electric cable to original site – £1,075
Diversion of electric cable to new site – £1,155
removal of windmill and replacing with pump – £50
Approach roads and car park – £2,630
Source: Avia 2/1130
A 100ft (30.48m) diameter chalk circle, 5ft (1.5m) wide, band was displayed in the centre of the grassed landing ground and the name "Exeter", 70ft (21.3m) long, with letters having a length of 16ft (4.87m) and a bandwidth of 3ft (0.9m) was also displayed.
The Licensed landing area provided the following dimensions:
N-S 710yds (649m) NE-SW 890yds (814m) E-W 770yds (704m) SE-NW 809yds (740m)
Altitude above Mean Sea Level – 100ft (30.48m)
Under the Exeter Airport heading within Conditions at Civil Air Stations section of the 1937 issue of the Air Pilot is the statement "Buildings being erected 350yds (320m) SE from the centre of landing circle".
---
First Landing
The first landing took place on 10 May 1937 when S.W.A Scott of Air Dispatch Ltd flying a Leopard Moth brought films of the Coronation of HM King George VI for showing in the cinemas of Exeter. The airport opened to traffic on 31 May 1937, also on this day the first air service took place when a Jersey Airways Ltd, DH 86 Express G-ACZO "The Ouane Bay" flew in with "Bill" Caldwell as pilot. The following dignitaries met passengers: Mayor of Exeter, the Sheriff of Devon, Deputy Mayor, Deputy Town Clark and the Chief Constable. Whitney Straight (whose company managed the airport) also flew in from London. Other arrivals on 31 May included Short Scions belonging to Plymouth Airport Ltd and the Railway Air Service's de Havilland Dragon G-ADDI.
---
Airport Opens
Exeter Airport was first opened on 31st May 1937. It operated from a "tented" terminal before the permanent buildings were complete and the first airliner to use the airport was a Jersey Airways DH 86. It was greeted by the Mayor of Exeter, Alfred Anstey. The Mayor and civic leaders were then given a flight over the city.
The first commercial charter flight into Exeter was on Coronation Day 1937 when a Leopard Moth of Air Dispatch with their Chief Pilot, S.W. Scott landed with photographs of the Coronation for the Express and Echo newspaper. This was followed in the same month by a service to the Channel Islands by Jersey Airways and a steady growth in air services developed to the Channel Islands. Railway Air Services operated flights to Plymouth and Cardiff from Exeter.
The Great Devon Air Race was first flown in 1937. The Devon Air Trophy, presented by the Western Morning News newspaper, was won by Captain Phillips flying an Avro 504N G-ADEV, the winner on handicap. The Teignmouth Air Trophy, presented by the Teignmouth Urban District Council, was won my a Mr. Henshaw and his son Alex, who later became a famous test pilot, flying a Percival Mew Gull G-AEXF, for the fastest time.
---
Airport Formally Opened
The airport was officially licensed for public use on 9 September 1937 and formally opened by the Air Minister, Sir Kingsley Wood on 20 July 1938 when the first stage of the terminal had been completed. Airline services had already been inaugurated in June 1937, when Jersey Airways introduced summer services from the Channel Islands, using de Havilland DH84 Dragons that connected at Exeter with the Plymouth – Bristol flights operated by Railway Air Services Ltd. The Straight Corporation reported during 1938, 379 passengers had used Exeter Airport.
---
Daily Services
On 5 December 1938, Great Western and Southern Airlines Ltd formed and took over the former Railway Air Services routes (Bristol – Exeter –Plymouth – Cardiff) in the West Country. In May 1939, the company began the daily service – Bristol – Plymouth – Lands End – Scillies with a request stop at Exeter. Channel Air Ferries Ltd operated services Shoreham – Ryde or Bembridge – Bournemouth – Bristol – Cardiff – Exeter – Plymouth – Land's End.
Jersey Airways, a subsidiary of Channel Islands Airways Ltd, applied for a Jersey – Exeter route under the Air Navigation (Licensing of Public Transport) Order in 1938 to operate when the Order was enacted. A provisional license was granted on 14 October 1938 and a full license issued for a two-year period beginning 21 July 1939. The company stopped direct services from Exeter and Jersey during August 1939 but continued with a service to Southampton. Meanwhile, Guernsey Airways Ltd, also a subsidiary of Channel Islands Airways Ltd, had also applied for a route in November 1938, from Exeter to Guernsey. This was granted on a provisional basis on 5 May 1939 and a full license covering a two-year period was granted from July 1939. Regrettably, civilian airline flying from Exeter was only able to develop for just over two years before the outbreak of WWII.
---
Outbreak of War
A branch of the Civil Air Guard was formed at Exeter Airport in the summer of 1939 and soon after the outbreak of war, the civil schedules were withdrawn. Exeter had an outstanding record during the war years becoming an R.A.F. Sector Station controlling Harrowbear, Church Stanton and the Bolt Head Advanced Landing Ground.
It was also the headquarters of the Polish day-fighter Wing No 2 of which 302 and 316 Squadron were at Church Stanton and 317 squadron at Exeter. 307 Squadron of the Polish Air Force was also stationed at Exeter and operated night fighters. The squadron was known locally as "Defenders of Exeter". Station 463 of the United States Army Air Force was also based at Exeter.
RAF Exeter was an important RAF Fighter Command airfield during the Battle of Britain. RAF Exeter was used by the United States Army Air Forces (USAAF) Ninth Air Force as a D-Day troop transport base with Douglas C-47 Skytrain transports dropping paratroops near Carentan to land on the Normandy Beachhead. It was known as USAAF Station AAF-463.
RAF Exeter was home to the following Squadrons of No 10 Group during the Battle of Britain:
No 307 (Polish) Squadron from 26 April 1940
No 213 Squadron from 18 June 1940
No 87 Squadron from 5 July 1940
No 601 Squadron from 7 September 1940
---
Post War Airport
The post-war career of the airport began with its transfer to the Ministry of Civil Aviation on 1 January 1947. After a distinguished career in the RAF and reaching the rank of Wing Commander, Bill Parkhouse returned to Exeter as Airport manager until his retirement in 1956.
In 1947, airline activities were slow in restarting in view of the generally austere national situation at this time, but the Aero Club eventually reformed, and Chrislea Aircraft Co Ltd. took over the AST premises. The company had been forced to leave Heston as a result of the development of the new London Airport at Heathrow. The Chrislea Aircraft Co Ltd was one of the smaller British aircraft manufacturers of the late 1930s producing light aircraft for the private market. R.C Christoforides designed Chrislea aircraft and after the war, the company designed and built the Super Ace. Later came the Super Ace Series 2 (145hp Gipsy Major 10) which first flew during February 1948. Their most successful aeroplane appeared in 1950, the four-seater Skyjeep (155hp Cirrus Major III). A feature of its design is the twin fin and rudder arrangement. Aircraft production was abandoned in 1952 when C.E Harper Aircraft Ltd acquired the assets of the company and all partly constructed aircraft, which consisted of seven Super Aces, and two Sky Jeeps were scrapped.
By the mid-1950s C.E Harper Aircraft Ltd changed to Harper Engineering & Electronics and became a sub-contractor to Vickers, making parts for the Varsity, Viscount, Valiant and VC 10. On 2 September 1959 the company was taken over by Exeter Airport Ltd and finally, ownership changed again in 1967 to Cope Allman International.
Even before the outbreak of the Korean War (in 1950) and the subsequent re-armament of British armed forces, two service training units were established at Exeter, both managed by Exeter Airport Ltd. No. 27 Reserve Centre formed on 1 March 1949 (under 62 Group) and parented by 238 MU for equipment. On 27 April, six Tiger Moths and a Link Trainer arrived for the formation of No. 10 Reserve Flying School. Flying training commenced on 16 May with 74 applicants from ex-aircrew. During May two Anson T21s arrived and for the next five years this school trained RAF reservists. In due course, Tiger Moths were replaced with de Havilland Chipmunks. During February 1950, 27 Reserve Centre and 10 Reserve Flying School amalgamated but on 20 June 1954 they were disbanded.
No.3 Civilian Anti-Aircraft Co-operation Unit managed by Exeter Airport Ltd, established itself at the airport for over 20 years, and provided target facilities for guns based in the West Country. The unit became 3 / 4 CAACU when it amalgamated with 4 CAACU at Llandow during August 1954. Equipped with Beaufighter TT.10s, Mosquito TT.35s and Spitfire F.21s & LF.16Es, it was primarily engaged in target towing for all three services, and as faster aircraft became available they replaced the earlier types.
De Havilland Vampire FB.5s were introduced in the 1950s to become the unit's first jets, and for many years target towing Meteors TT.20s were used. Other types used for tactical exercises included the Boulton Paul Balliol and the Chipmunk. More Vampire FB.5s arrived at Exeter with the disbandment of the Royal Auxiliary Air Force on 10 March 1957. Their replacement came in the form of the Vampire T.11, and during the 1960s Hawker Hunter F.4s and Jet Provosts were also used. In 1968, the Meteors were replaced with Canberras each towing a pair of Rushton targets fitted with flares. Eventually on 31 December 1971, the unit's duties were taken over by the newly reformed 7 Squadron equipped with Canberra TT.18s at St Mawgan and the unit finally disbanded, having been one of Exeter's longest residents of all time. On a smaller scale, the stay of Chipmunks from No.4 Air Experience Flight was longer, from the unit's formation in September 1958 to its disbandment in December 1995.
---
Passenger Flights Recommence
Airline operations were recommenced in 1952 by Jersey Airlines and continued for 40 years through a series of reorganisations which have taken this original operator into British United Airways (Channel Islands) Ltd, later British Island Airways and finally Air UK. The Railway Strike of May 1954 brought airlift of newspapers organised by British European Airways using their own aircraft and some aircraft of a few independent airlines were made available for the strike period between 18 and 29 May.
The fire station equipment of 1956 comprised:
1 tender 300 gallons of water, 100 gallons of foam & 24lb of carbon dioxide
1 tender 300 gallons of water
1 tender 1,440lb of carbon dioxide
1 light rescue tender
The smaller operators using Exeter between 1956 and 1969 included the following:
Airways Union, formally known as the Straight Corporation, controlled subsidiaries engaged in the manufacture and repair of aircraft and components and the operation of airports, flying clubs, charter services and flying schools. The company had a main base at Exeter Airport during 1956. Their fleet consisted of three Auster, five Tiger Moths and one Miles Messenger. In 1956, they carried 4759 passengers as Western Airways Ltd.
North-South Airlines of Leeds/Bradford Airport operated de Havilland Herons between the summer of 1959 until 1962 and Starways of Liverpool operated a service during 1960 between Manchester and Newquay calling at Exeter.
F & J Mann Airways Ltd began operations at Exeter as Westpoint Aviation in 1961 with ad hoc passenger and freight charters initially with a Dakota but soon increased their fleet for Inclusive Tour (Charter) work. The company was renamed British Westpoint Airlines Ltd and their first scheduled service took place on 1 April 1963 from Newquay (RAF St Mawgan) to London Airport via Exeter using a Dakota. In October 1965, the company was bought by Metropolitan Air Movements which became a holding company until put into liquidation in 1966.
Don Everall Aviation of Birmingham operated a service to Exeter in 1961 and Mercury Airlines of Manchester operated a service during 1962 from Manchester to link up with the Mayflower Air Services Ltd from Plymouth, connecting with their service to the Scilly Isles.
Jersey Airlines became part of the British United Airways Group in 1962 and the Exeter – Swansea route was taken over by Morton Air Services of Croydon and BUA became part of Air Holdings in January 1962.
British Eagle International Airlines Ltd had licences for flights to London but British United Island Airways, formed in 1962, by the amalgamation of Jersey Airlines, Manx Airlines and Morton Air Services (all members of the Air Holdings Group) operated Handley Page Heralds from Exeter. British European Airways/British Airways Vanguards were used on charter services to Austria from May 1973.
Brymon Airways Ltd, formed 1969 at Thruxton, operated a service from 1973 to the Scilly Isles using an Islander and British uropean Airways/British Airways Vanguards were used on charter services to Austria from May 1973.
In 1981 work on strengthening and extending the main runway to 2083 metres was completed and a new visual control room replaced the wartime structure. Other improvements to the main runway included installation of a Racal-Decca instrument landing system, omni-directional runway lighting and precision visual approach indicators. During 1982came a new fire station and improved passenger facilities.
In November 1983, the Walker Steel Group, the parent company of Spacegrand Aviation, acquired Jersey European Air Lines but ran companies on a separate basis until 1985. The Group brought in the Spacegrand route to Belfast from Exeter and the JEA, Jersey to Exeter route. Consequently, Exeter became the JEA Headquarters and base for engineering and leasing arms of the Walker Aviation Group. JEA acquired larger aircraft in 1986 including a Shorts 360 and HS/BAe 748.
---
Changes of Ownership
In 1958 the Ministry of Defence (Air) acquired the airport from Exeter City Council and on 7 October 1964 Air Holdings Ltd took over Exeter Airport Ltd and operated the airport on a long term lease from the Ministry of Defence (Air). The airport was eventually sold by MoD to a consortium of Devon County Council, Exeter City Council, and Torbay Council in April 1972. After a local Government reorganisation had taken place in 1974, the airport was taken over by the "new" Devon County Council.
By 1984, the 450 acre site owned by DCC had been managed by British Airports International Ltd until November 1987 when the company changed its name to Airports UK Ltd, a subsidiary of the British Airports Authority. Three other airports were also managed by Airports UK, namely Biggin Hill, Southampton and Southend. The company provided commercial operations, maintenance facilities, planning, ground services as well as finance and administration services. The operator from 1991 has been Exeter & Devon Airport Ltd.
Exeter International Airport was owned by Devon County Council from 1974 and managed by Exeter and Devon Airport Limited (EDAL); a limited company wholly owned by Devon County Council.
In 2004 Devon County Council's Executive Committee decided to sell at least 75 per cent of its 100 per cent share in the airport operating company and South West Airports Limited scored highest against the sale objectives set by the County Council. However, SWAL announced their withdrawal from the sale of the airport, in October 2005, following the Office of Fair Trading's referral of the sale to the UK Competition Commission. At meeting held on 16 January 2006, Devon County Council's Executive approved the recommendation that the airport should be put back on the market to attract fresh bids.
Devon County Council's announcement to re-launch the airport sale was made in the Financial Times on Tuesday 4 April 2006. An all-party steering group was set up to oversee the sale process chaired by Council Leader Brian Greenslade and supported by senior Council officers.
On 5 January 2007 Devon County Council sold Exeter International Airport for £60 million to Regional and City Airports (Exeter) Ltd (RCA) in a deal described as good news for the airport's future and the county economy.
---
New Routes
New routes were operated from Exeter to Birmingham and the Channel Islands to Southampton. Fokker F.27 and BAe 146 aircraft were purchased for services from Exeter and Bristol to Manchester and the Leeds/Bradford to Belfast routes.
The all inclusive "charter" business has brought increasing numbers of larger jet airliners to Exeter in recent years and current operators include First Choice (Boeing 757s and Airbus A320s), Air Malta (737s and A320s), Spanair (MD83s), Britannia (Boeing 767s) and Air Transat (Airbus A310).
Most of these flights serve the countries in the Mediterranean area, but perhaps the most notable sign of the airport's ability to handle truly long haul traffic, is the regular summer weekly flight by Globespan to Toronto. A special annual event in the latter part of the 20th century was the mid summer arrival of Concorde and with two subsonic and one supersonic flight were on offer. The first Boeing 747 to land at Exeter International Airport arrived on 14 Oct 2004. The "Jumbo" which was the largest aircraft to use the airport in its 68-year history, arrived and departed without passengers after a two week parking-up period of storage.
---
New Arrivals Building
Exeter Airport celebrated its 60th Diamond Anniversary during July 1998 and nearly a year later Her Royal Highness the Princess Royal officially opened Exeter Airport's new arrivals building on 2 June 1999. A welcoming ceremony took place by Chairman Richard Westlake and Managing Director Geoff Myers as well as a tour of the new facility. The new arrivals facility included separate domestic and international arrival areas as well as improved waiting facilities for meeting and greeting passengers.
---
New Departure Lounge
The official opening of the new £950,000 Departure Lounge at was performed by David Jamieson MP, Parliamentary Under-Secretary of State, Transport on 5 June 2003. Mr Jamieson toured the new facility meeting travellers and employees before unveiling a plaque. The building was designed by Exeter based architects Lacey, Hickie, Caley and built by the primary contractor Skinner Construction of Sidmouth using locally based sub-contractors. The work on site was started in August 2002 and seven months later the first passengers set foot in the lounge designed to accommodate 400 people prior to their flights
---
Acknowledgements
The information above is from the Devon County Council and East Devon District Council commissioned, "Historical Report" report.
The survey was compiled by Paul Francis, an acknowledged expert on the subject of airfield architecture and leading member of the Airfield Research Group which seeks to research and record aviation buildings.
The main part of the research for this report was undertaken at The Public Records Office at Kew.
Denis Corley of the Airfield Research Group assisted with operational history of RAF Exeter and Colin Dobinson advised on aspects of airfield defence.
Other contributors include:
Barry Abraham – Airfield Research Group
Peter Berry – Airfield Research Group
Jerry Bird –
Bob Cook – Civil Aviation Library, Gatwick
Ken Elliott – Devon County Council
Aldon Ferguson – Airfield Research Group
Bill Horner – Devon County Council
Carol Jackson – Devon County Council
Jeremy Lake – English Heritage
Mr Northcott – Park Farm
Mr Pile – Treasbear Farm
Julian Temple – Brooklands Museum
The Exeter Airport Memories website https://exeterairportmemories.com/ by Chris Wiseman also offers interesting images, information and records.
For other developments please see the news section of this website.