Lucky passengers departing from Exeter Airport for Amsterdam last month purchased lottery tickets for their syndicate and their numbers came up in the EuroMillions UK Millionaire Maker.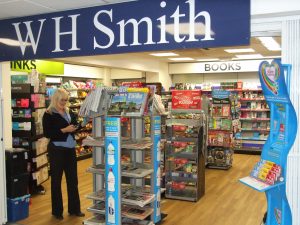 A team of marathon runners from Cornwall scooped an incredible £1,000,000 on 14 October with one of their 13 tickets bought at Exeter Airport's WHSmith.
The Mount's Bay Harriers Syndicate leader Nicky Morse from Penzance, was with the group at the airport when he had the overwhelming urge to buy a EuroMillions ticket. As soon as his friends heard about his premonition, they all wanted to get involved because he is renowned for his winning streak.
Once the group had purchased their 13 EuroMillions tickets they promptly forgot about them and carried on with enjoying their long weekend of running in Amsterdam. It was only when they returned that one of the syndicate decided to check the results and they were all £76,923 better off.
The syndicate bought their winning ticket in WHSmith, Exeter Airport, and their winning UK Millionaire Maker Code was VJBX86876.