More than 130 travel agents attended Exeter Airport's annual showcase travel trade event last night (November 21) to learn more about the airport's exciting 2020 season.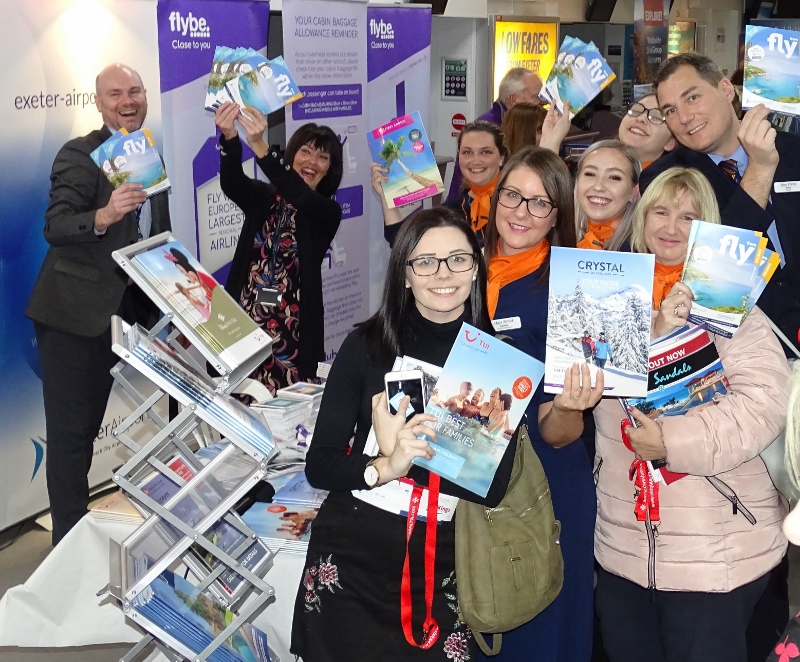 The event was held in partnership with Exeter-based Flybe, which will rebrand as Virgin Connect next year, and included representatives from sister company Virgin Atlantic and more than 20 tour operators.
Exeter Airport is offering 36 international and domestic routes for 2020 and recently announced that it had passed the one million passenger milestone in the last 12 months.
Managing Director Matt Roach said: "The travel trade is a vital shop window for Exeter Airport and we know from our tour operator partners that the South West continues to achieve significantly above average trade sales compared to other channels.
"Our annual showcase event is a chance to highlight the route network and products available from Exeter Airport to local travel agents so they are armed with the very latest information for their customers across the South West. And it's an opportunity to bring our travel trade, tour operator and airline partners together to say a big thank you for their continued support."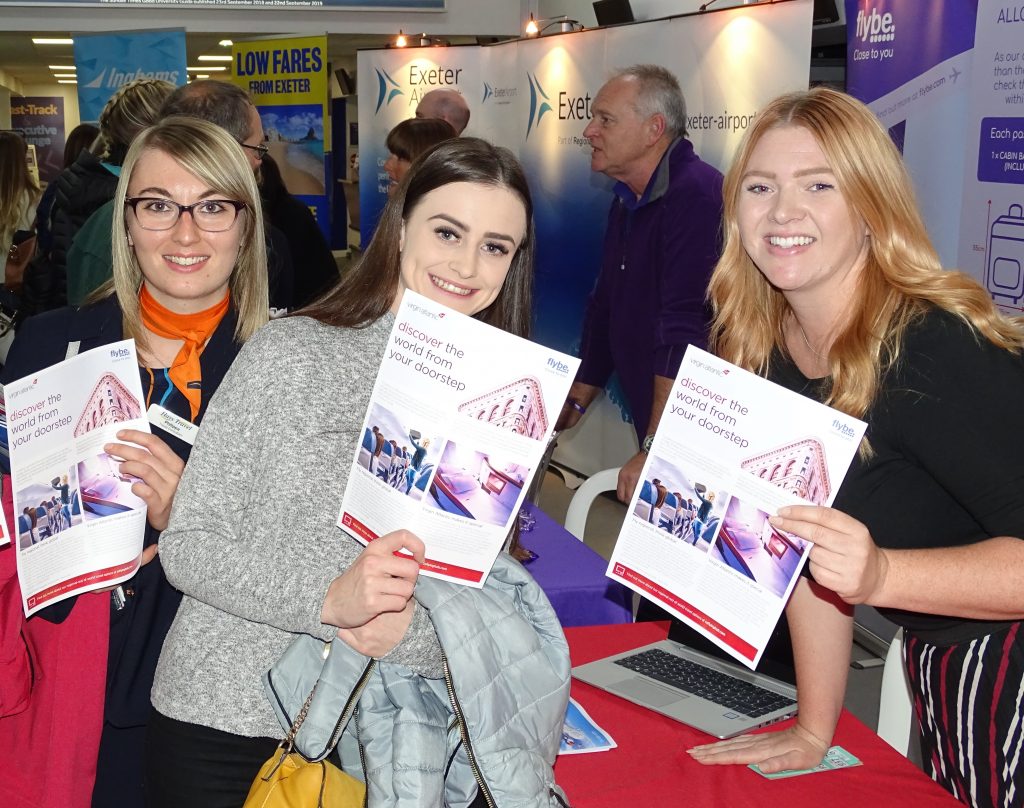 Highlights for 2020 include Flybe's summer schedule which recently went on sale and offers a comprehensive network of destinations across the UK and continental Europe, buoyed by being part of the wider Virgin family.
Flybe's high frequency service from Exeter to Manchester offers connections to Virgin Atlantic routes including Barbados and Orlando, while daily services to Amsterdam, Dublin and Paris offer worldwide access courtesy of Flybe's partner carriers including Aer Lingus, Air France, Cathay Pacific, Emirates and Etihad.
Flybe has just announced that it is boosting the number of winter flights from Exeter to Amsterdam to up to 16 a week through to March 2020.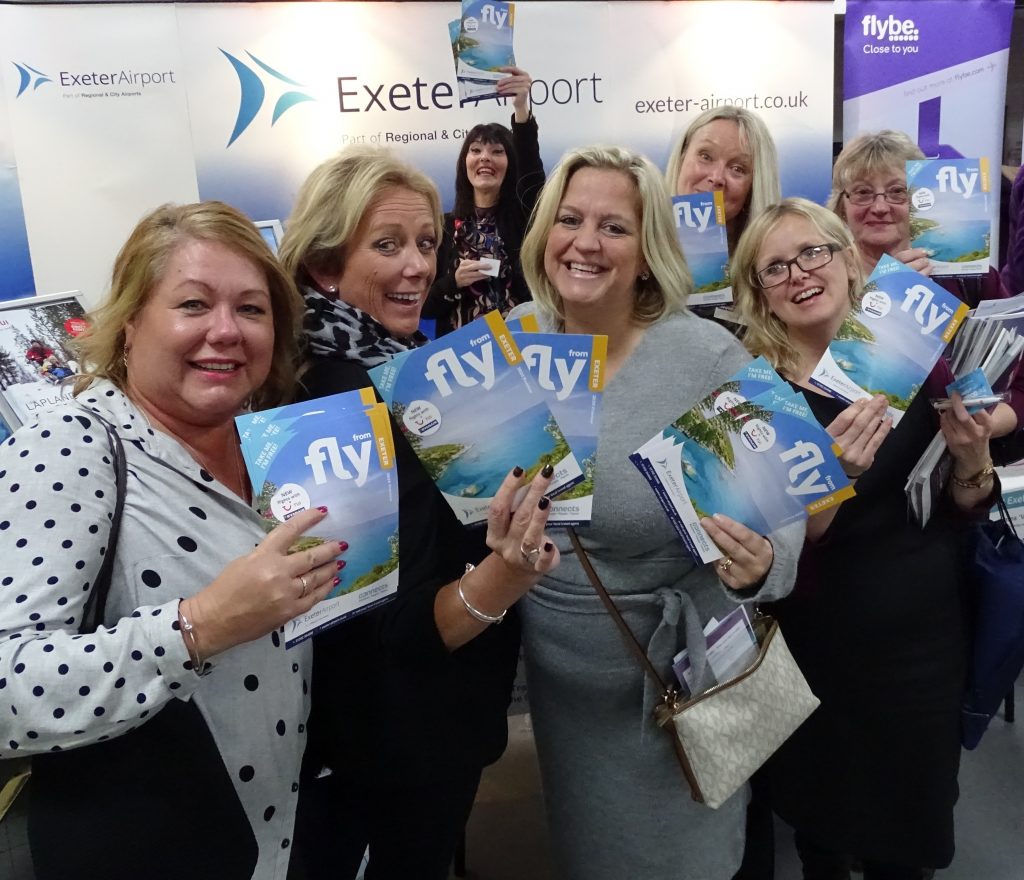 Another highlight of 2020 is TUI's decision to base a second aircraft at Exeter for four days a week from summer 2020, adding 42,000 seats and enabling twice weekly flights to the Greek Islands of Corfu and Zante, and Antalya on Turkey's Turquoise Coast, plus the return of year-round services to Gran Canaria. It is TUI's biggest ever holiday programme from Exeter.
And Ryanair have confirmed that their recently launched Alicante flights will continue year-round, in addition to their established services to Malaga and Malta. The airline started flying from Exeter Airport for the first time in April this year.
Exeter Airport is part of Regional & City Airports (RCA), the airport management division of Rigby Group plc which also owns and operates Bournemouth Airport, Coventry Airport and Norwich Airports, and has management contracts for Blackpool, City of Derry and Solent Airports.
Exeter Airport's continued growth has seen a £1m investment this year in a new domestic arrivals area and new baggage belt facilities. International arrivals has also been upgraded, and there is a brand new departure gate to increase boarding capacity.