Following the twelve month association with Exeter Airport as Charity of the Year, the Alzheimer's Society have received the total in cash donations of over two thousand pounds.
With coin collection points around the airport, including shops and catering outlets, the charity has benefited from the generosity of the travelling public who wanted to help people affected by dementia. 
Members of staff also helped with fundraising and there is now a greater awareness of the needs of passengers with the disease.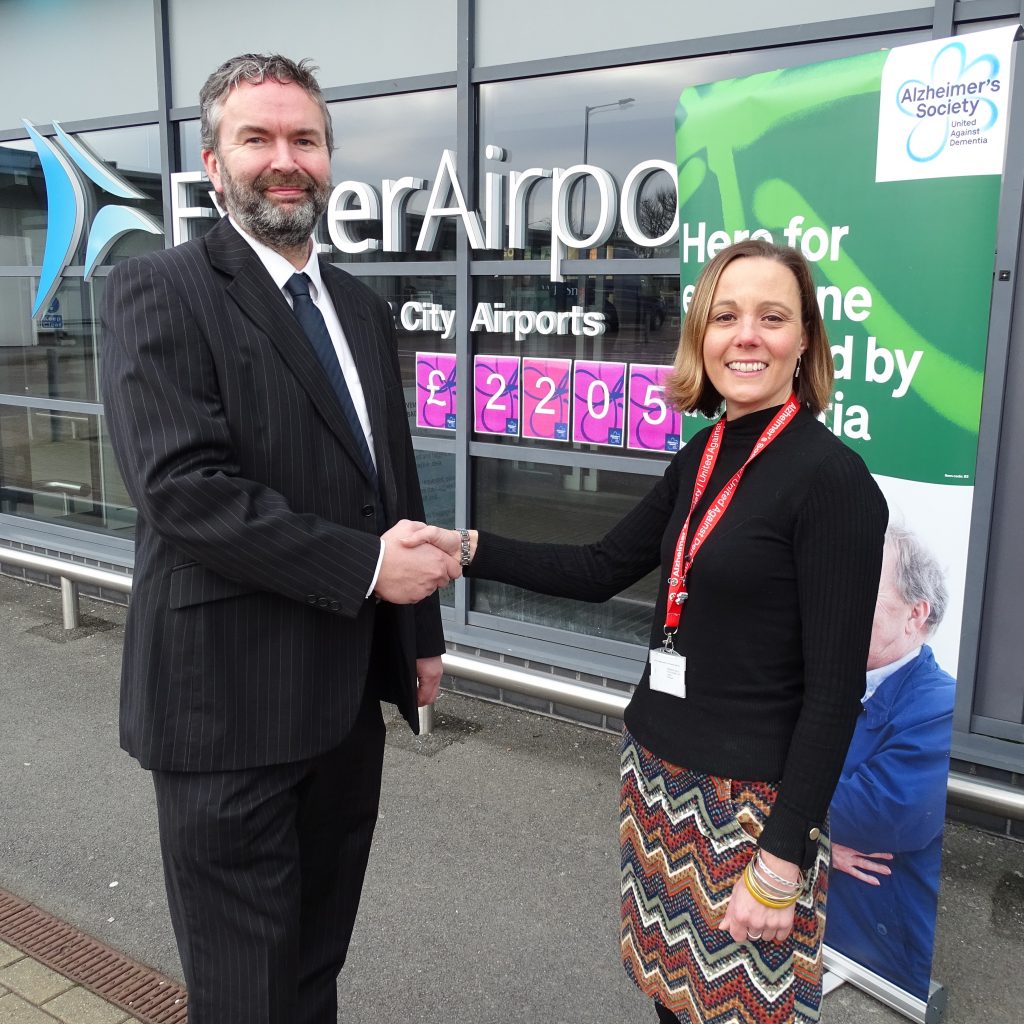 Alzheimer's Society representative Claire Frost visited the airport to announce the final sum raised and said: "We are very grateful for the support of Exeter Airport during the charity's 40th year and the sum of £2,205 will go towards research into finding a cure. It will also help in assisting people living with dementia, help with our dementia care campaign and create a more dementia-friendly society".
Exeter Airport managing director Matt Roach said: "We have been pleased to offer the opportunity to highlight the good work of the charity in 2019 and we wish them well as they endeavour to ensure that those living with dementia have the care they need and are accepted by society".