Aurigny maintains Guernsey's essential air services by launching a new Exeter route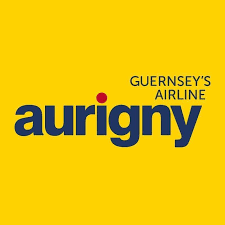 Aurigny is pleased to announce that it will be launching a direct air service from Guernsey to ensure essential island connections with Exeter are maintained following the collapse of Flybe.
The first new Exeter service is from Thursday 12 March: 1 x daily (initially excluding Tues, Wed, Sat)
Matt Roach, Exeter Airport's Managing Director said: "The collapse of our long-term partner airline Flybe represented a desperately sad day for us all here at Exeter Airport. We are therefore delighted that Guernsey's Aurigny Airlines has quickly stepped in to operate flights from Exeter to Guernsey which will ensure continued service to this popular destination for our region and customers"
The new services can be booked on the Aurigny website and through our usual sales channels. Guernsey links will be further improved as these will now be direct services with no need to stop either way in Jersey.
Mark Darby, Chief Executive said, "We believe that maintaining Guernsey's connectivity is key and with the collapse of Flybe it is an unmissable opportunity for Aurigny to provide a valuable customer service while at the same time increasing our operation and improving our financial position. Given that we are able to do this with no increase in fixed costs and with aircraft, crew and a user-friendly booking system immediately available to us we hope that this will alleviate some travel concerns that islanders may have at this time."
The services could be expanded if the Coronavirus situation changes.