Saga Holidays, using data sourced from the CAA and Gov.uk, have taken a look at how – by choosing to fly from their local regional airports – travellers can save time and money, as well as enjoy a relaxed start to their holidays.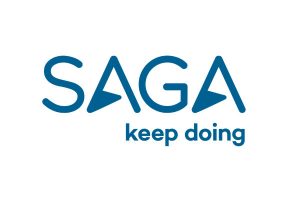 The study found that when flying from a regional airport, like Exeter, travellers are not going to come across the same queues at check-in and security as at larger airports. The report also suggests that holidaymakers who arrive at a regional airport after a quick and stress-free journey often feel more relaxed and excited about their impending holiday – and, with the additional time and money saved, have more time to enjoy the shops, food and drink offerings within the airport.
Maria Whiteman, Managing Director of Saga Holidays, said; "The time it takes to get to the airport is often a forgotten aspect. However, as we looked into the travel times for our customers it became clear that, for many, these times could be cut quite significantly by us introducing more regional airport departures."
By flying through their closest regional airport, holidaymakers have the world on their door-step, the ability to save money – which can be used to enhance their holiday or save for another trip abroad – and enjoy their holiday experience from start to finish.
Maria Whiteman continued "Whilst many Saga holidays customers have VIP door-to-door travel service to the airport, many tell us that their holiday really begins when they reach the airport, so the sooner they can get there the better. We also have also had an overwhelmingly positive response from customers who were able to travel from their local airport, who told us that it genuinely improved their holiday experience. With many regional airports now offering services to rival many gateway airports it really does add to the overall holiday experience for our customers."
See: SAGA Holidays' Exeter Departures
and Exeter Airport flights and holidays