South West holidaymakers looking to fly from Exeter Airport have even more choice for sunshine destinations in Summer 2020.
The return of Gran Canaria in the Canary Islands with TUI, and now twice weekly flights to the Greek Islands of Corfu and Zante, and Antalya on Turkey's Turquoise Coast, are among more than 35 international and domestic routes available from Exeter Airport.
And Ryanair has confirmed that flights to Malta, Malaga and Alicante will operate year-round, bringing even more choice for holidaymakers across the South West whatever the time of year.
TUI and Ryanair's routes complement Flybe's long-established domestic and international route network from Exeter Airport, where the airline is based. Next year Flybe will rebrand as Virgin Connect, bringing a world-renowned brand to the region and cementing Exeter's importance as a strategic gateway for the South West.
Details of flights from Exeter Airport, which saw 945,000 passengers go through the terminal over 12 months to March 31, are now available in the Fly Exeter 2020 preview brochure.
Destinations available from Exeter Airport include: Cyprus (Larnaca, Paphos), France (Bergerac, Chambery, Paris), Greek Islands (Corfu, Crete, Rhodes, Zante), Lapland, Malta, Netherlands (Amsterdam), Portugal (Faro), Spain (Alicante, Malaga), Spain – Balearics (Ibiza, Palma Majorca, Menorca), Spain – Canaries (Gran Canaria, Lanzarote, Tenerife), Switzerland (Geneva) and Turkey (Antalya, Dalaman).
On the UK and Ireland front there are year-round flights to Belfast, Dublin, Edinburgh, Glasgow, Guernsey, Jersey, London City, Manchester and Newcastle, and seasonal flights direct to the Isles of Scilly.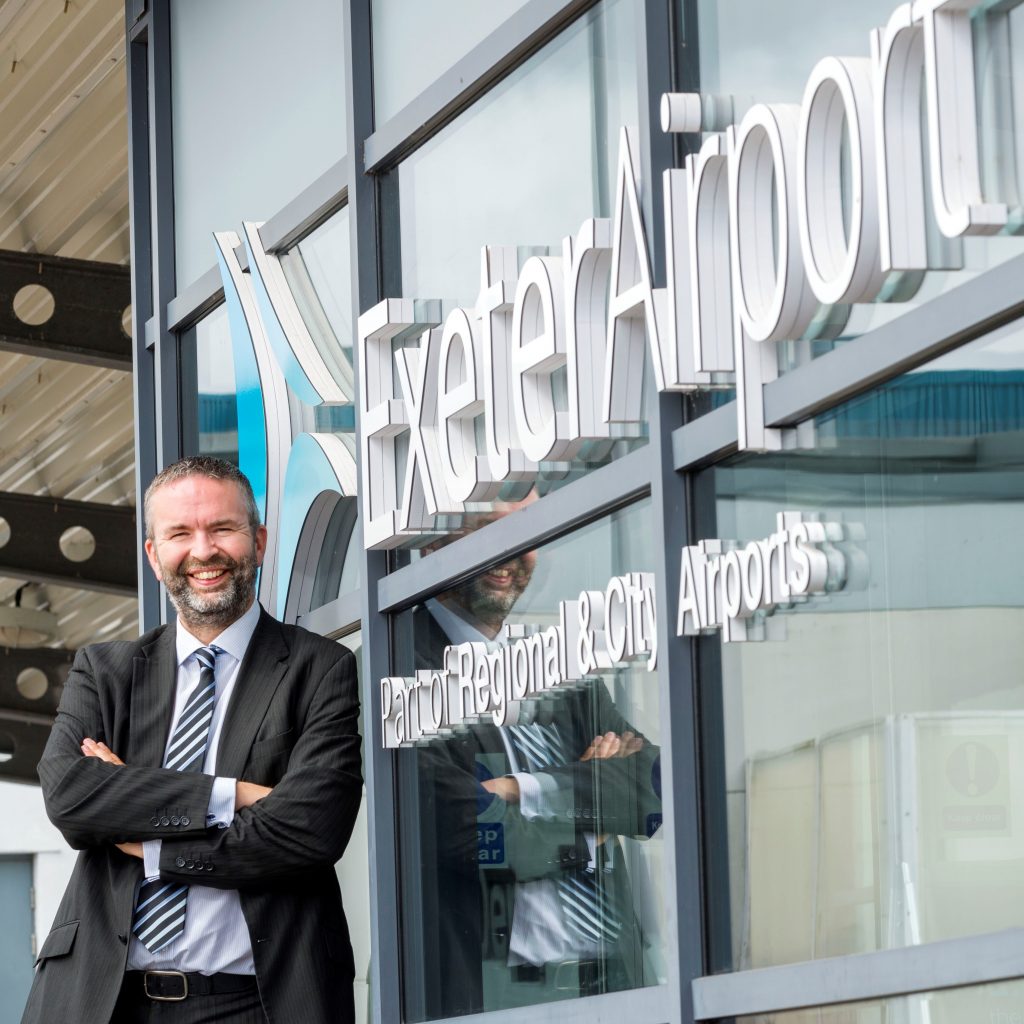 Matt Roach, Managing Director of Exeter Airport, said: "There is much for customers to celebrate with our exciting 2020 programme, including new services, increased frequency and more seats to popular sunshine destinations.
"Ryanair's new year-round service to Alicante has started this week, and TUI have added 42,000 seats for summer 2020 – their biggest ever holiday programme from Exeter.
"For passengers wanting to connect with international services we have daily flights with Flybe to major hubs including Paris, Amsterdam, Manchester and Dublin, putting hundreds more destinations within easy reach, without the hassle of traveling to congested airports in the South East.
"We are seeing year on-year growth at Exeter Airport and our staff are committed to providing the best possible experience."
Last month (September) Exeter Airport was ranked fourth among 17 UK airports for customer satisfaction in an annual survey by consumer group Which? One place up on last year, the ranking reflected staff friendliness, range of shops, seating, toilets, check-in queues and waiting times.
Another Which? survey published this month said Exeter had the second fastest security channel of any UK small airport, taking just 5.9 minutes.
Exeter Airport, is owned and operated by Regional & City Airports (RCA), part of Rigby Group plc.
RCA is the UK's leading regional airport operator in terms of scale and operation, and also owns and operates Bournemouth, Norwich and Coventry airports, and holds management contracts for Blackpool, City of Derry and Solent airports. In the year to March, RCA welcomed 2.4m passengers and handled 227,000 flights, serving as gateway for the seven million people that live in the airports' passenger catchment areas. XLR Executive Jet Centres, the growing fixed base operator business with operations at Exeter Airport, Bournemouth Airport, Birmingham and Liverpool, are also operated by RCA.