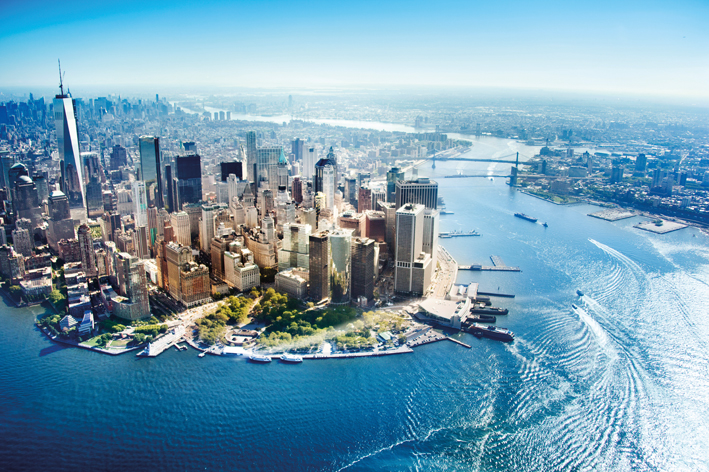 Exeter Airport has announced the start of new flights to Dublin in Ireland from April next year, creating hassle-free onward connections to the USA.
Aer Lingus will provide the routes via its regional franchise partner Emerald Airlines. Flights to Dublin will operate five times per week, timed to provide onward connections with Aer Lingus to New York, Boston, Chicago, Washington and Toronto.
Dublin Airport includes a purpose-built preclearance facility that allows US-bound passengers to undertake all US immigration and customs checks before they fly. This means passengers can grab their bags and go as soon as they arrive.
Exeter Airport managing director, Stephen Wiltshire, welcomed the announcement, saying: "This is great news for South West passengers and opens up hassle-free onward travel to a variety of North American destinations, and the opportunity for business and leisure travel to Ireland.
"This announcement means Exeter Airport has 29 direct destinations in nine countries for 2022 and we're delighted to be welcoming Aer Lingus franchise partner Emerald Airlines to Exeter."
Conor McCarthy, Emerald Airlines CEO, said: "We're delighted to be able to commence operations under our franchise agreement with Aer Lingus. Our customer-focused schedules will offer choice, convenience and great value for both regional and transatlantic air travel."
Flights from Exeter to Dublin are available to book now with fares starting from just £38.99.
The full list of destinations reached directly from Exeter Airport in 2022 is: Cyprus (Paphos), France (Chambery), Greece (Corfu, Crete, Rhodes, Zante), Ireland (Dublin), Lapland (Enontekio, Pajala), Spain (Alicante, Gran Canaria, Ibiza, Lanzarote, Malaga, Majorca (Palma), Menorca, Tenerife), Turkey (Antalya, Dalaman). Plus Aberdeen, Belfast, Edinburgh, Glasgow, Guernsey, Isles of Scilly, Jersey, Manchester, Newcastle and Norwich in the UK.
Exeter Airport has partnered with Government-approved test provider GDPQ to provide a range of on-site Covid-19 tests for travel including pre-departure and UK arrivals tests if required.
Exeter Airport is owned and operated by Regional & City Airports (RCA), part of Rigby Group plc.
Find out more at https://exeter-airport.co.uk/flights-holidays/