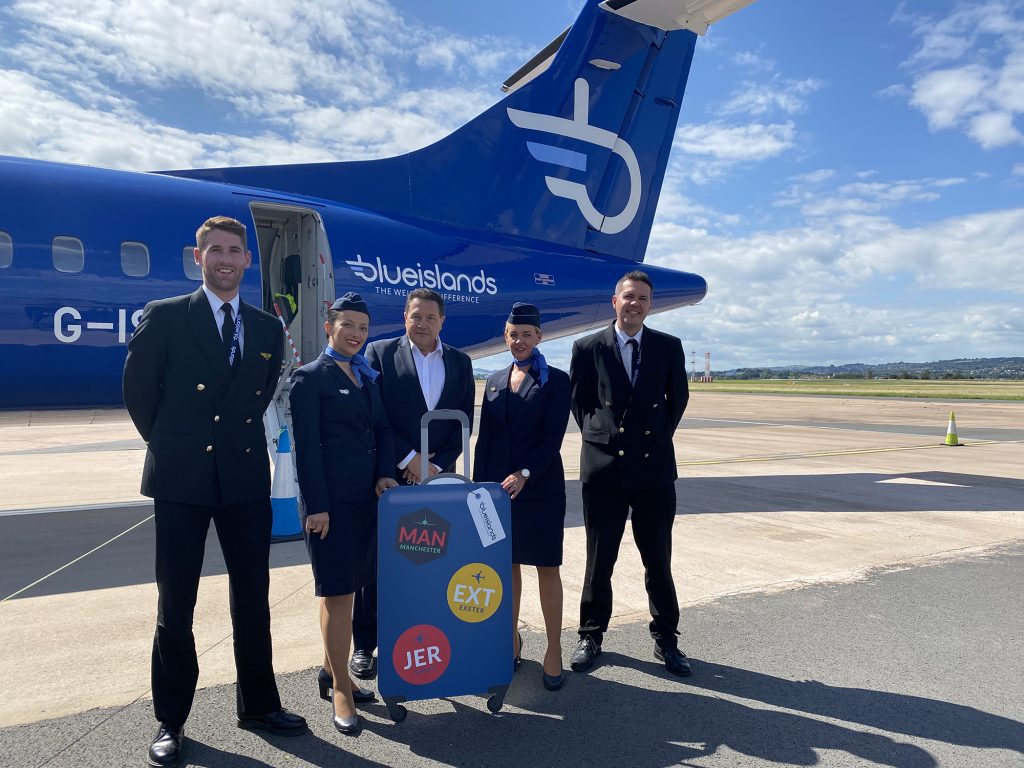 Exeter Airport welcomes the return of flights to Manchester and Jersey from today, both served by Blue Islands.
Services to Manchester and Jersey were core to the airport over a number of years, attracting thousands of regular travellers from the South West, serving business and leisure passengers.
Rob Veron, Blue Islands CEO said: "We are very pleased to reinstate two very popular routes from Exeter. The flights will initially operate three days a week, and for next summer we will increase frequencies with Manchester served three times a day and Jersey once a day.
"The initial flights in September and October will use aircraft from the Channel Islands. However, as previously announced we will base an aircraft in Exeter from the end of October, employing around twenty pilots, cabin crew and engineers in total."
Flying with Blue Islands is designed to be as easy as possible with simple transparent fares. Blue Fly includes 1 x 23kg luggage allowance as standard. Choose the Blue Plus fare for inclusive 2 x 23kg hold luggage allowance, complimentary seat allocation, double frequent flyer points and flexibility. See website for details.
Blue Islands is also working with Visit Jersey to promote late summer/autumn breaks to Jersey. Flights from £49.99 one way are still available this September and October, it's a world away in just 45 minutes.
For more details and to make a booking please visit https://www.blueislands.com/september/