The Flybe 2017/18 Winter programme from Exeter airport features 17 routes offering a choice of up to 101 flights a week.
These include a choice of ski routes with the return of weekly flights to Geneva; winter sun routes; added frequency to Manchester and the airline's fast, convenient weekday service to and from London City. In addition, added frequency has been added to some key routes to meet demand over the peak Christmas/New Year holidays.
Seats are available for booking now and currently on sale for travel between 29 October 2017 and 28 February 2018 with one way fares from £17.49 including taxes and airport charges.
Flybe, Europe's largest regional airline, is dedicated to connecting the communities in and around Exeter to a wide range of destinations with time saving, punctual and affordable travel. The airline can also offer customers a wide of onward travel through its many airline partners. The 'One Stop to the World' site which details all the connectivity options
Highlights of Flybe's 2017-18 Winter schedule:
* Up to 101 flights a week
* 17 routes
* 3 winter sun routes to Alicante (Tues/Fri/Sun), Faro (Wed/Sat) and Malaga (Mon/Thurs)
* 2 Saturday ski routes starting in December to Chambery and Geneva
* Extra Saturday morning flight to Manchester to meet demand for onward connections
* Daily weekday flights to London City
* Daily flights to Amsterdam; Edinburgh; Channel Islands; Newcastle
* Four flights a week to Norwich
* One way fares from £17.49 including taxes and airport charges
* Currently available for booking for travel between October 29th 2017 and 28th February, 2018
* Full details and bookings at www.flybe.com
Welcoming the news, Exeter Airport Managing Director, Matt Roach, added: "The return of the Alicante and Malaga destinations are most welcome as the first 2016/17 winter flights to Spain were extremely popular. The choice of up to four flights a day to Manchester will also offer greater connectivity to destinations such as the USA, Australia, New Zealand, South Africa, Hong Kong or China. The onward destinations from the hub airport are served by Flybe code share partners including Virgin Atlantic, Cathay Pacific, Emirates and Etihad who are very keen to encourage more South West passengers on their worldwide routes"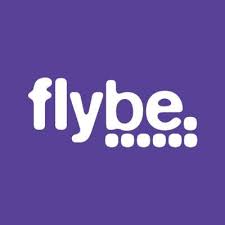 Vincent Hodder, Flybe's Chief Revenue Officers comments: "We're pleased to be able to offer these 17 key routes as part of our 2017/18 Winter programme. The diversity of our destinations is ideal for those wanting to book affordable business travel as well as those looking for short weekend leisure breaks over the autumn/February half-terms and Christmas/New Year holidays."