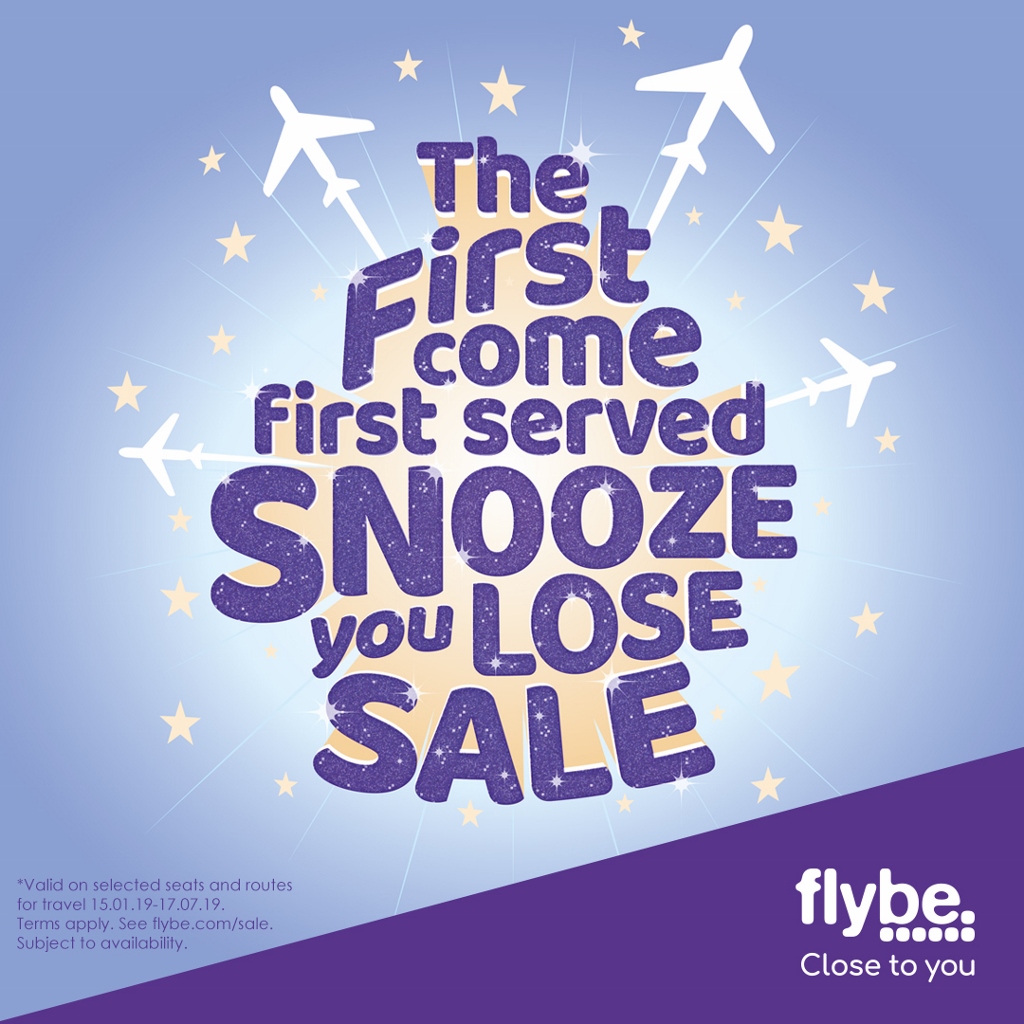 Discover the UK and Europe's most popular destinations at a fraction of the price with Flybe.
With up to 20% off 1 million selected seats* until 8th Jan 2019, don't delay, secure your seat now!
Once they're gone, they're gone.
See the SNOOZE YOU LOSE SALE now!
*Sale includes selected seats on selected one-way Flybe routes.
 Sale applies for bookings made between 18.12.18 to 08.01.19 for travelbetween 15.01.19 – 17.07.19.
Subject to availability. Some routes may not operate for entire travel period.
This offer is on selected seats and routes available at discounted rates from 1% to up to 20% lower fares than the pre-sale fare (including taxes and charges). These lower priced seats will remain beneath the pre-sale price until there are no longer any seats available at the specific discounted price or the promotion comes to an end.