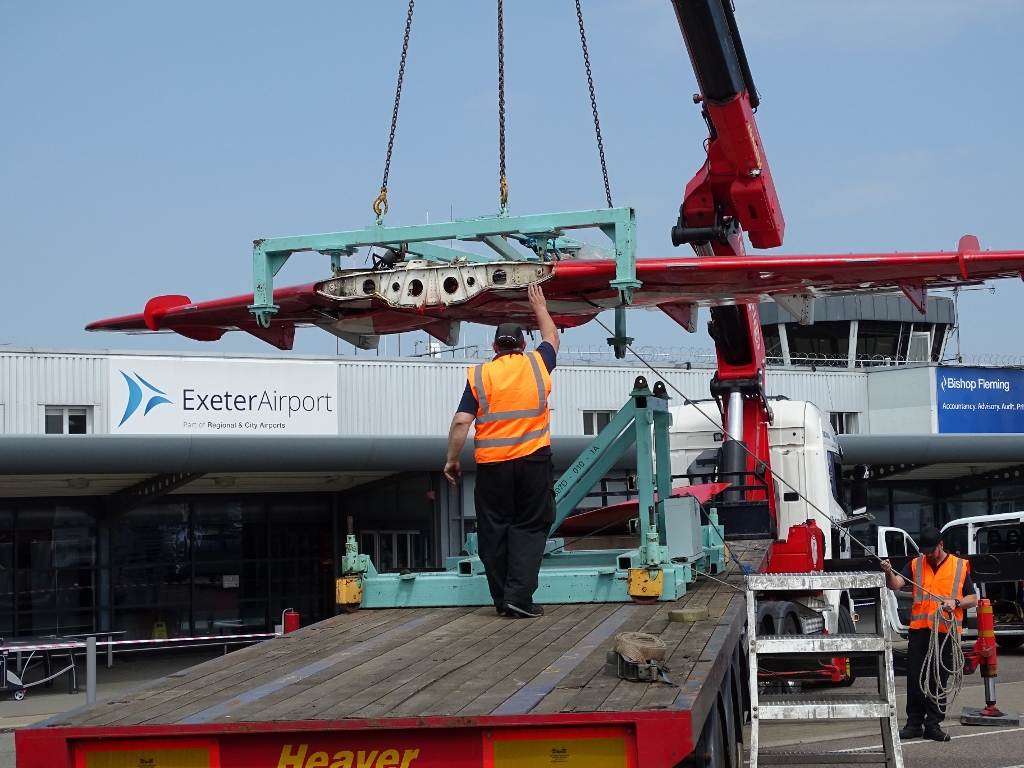 Exeter Airport is holding a weekend of celebrations, to mark the airport's long association with the RAF, as part of the nationwide RAF100 centenary.
From Friday to Sunday (15-17 June), the airport will host an interactive showcase from the RAF and static displays including an iconic former Red Arrows Hawk aircraft which is on display at the front of the terminal building. The aircraft arrived today (12 June) and will be in place for two weeks.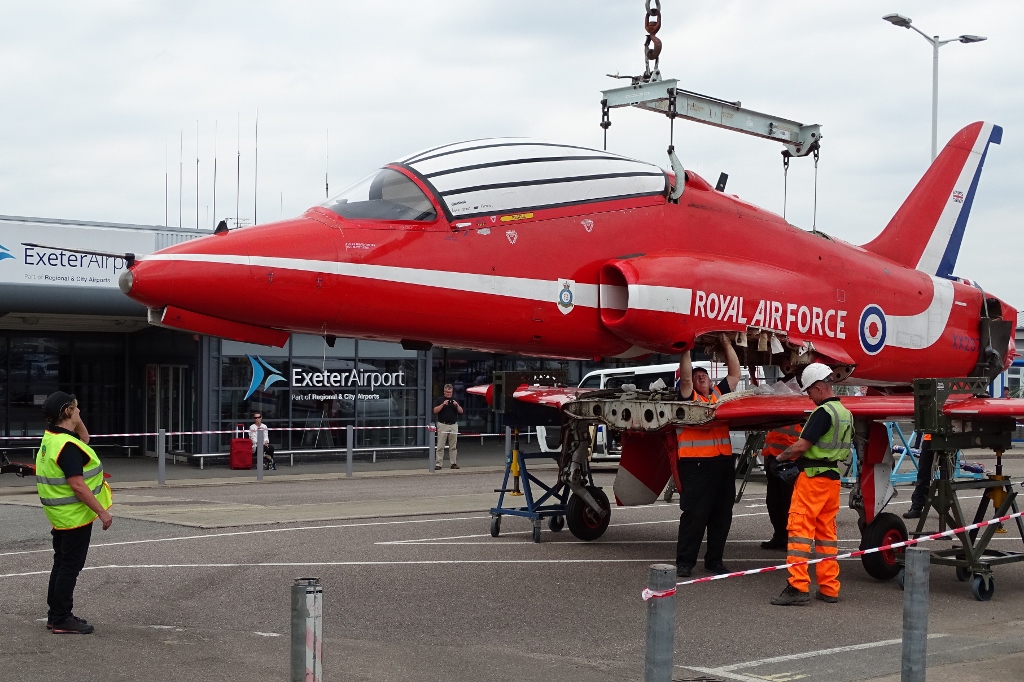 It is hoped that passengers at the airport this weekend and the non-travelling public who are invited to come to Exeter Airport will enjoy the exhibition items marking RAF100. Car parking for those visiting the celebration exhibits will be available at P4 and additional outside catering has been arranged.