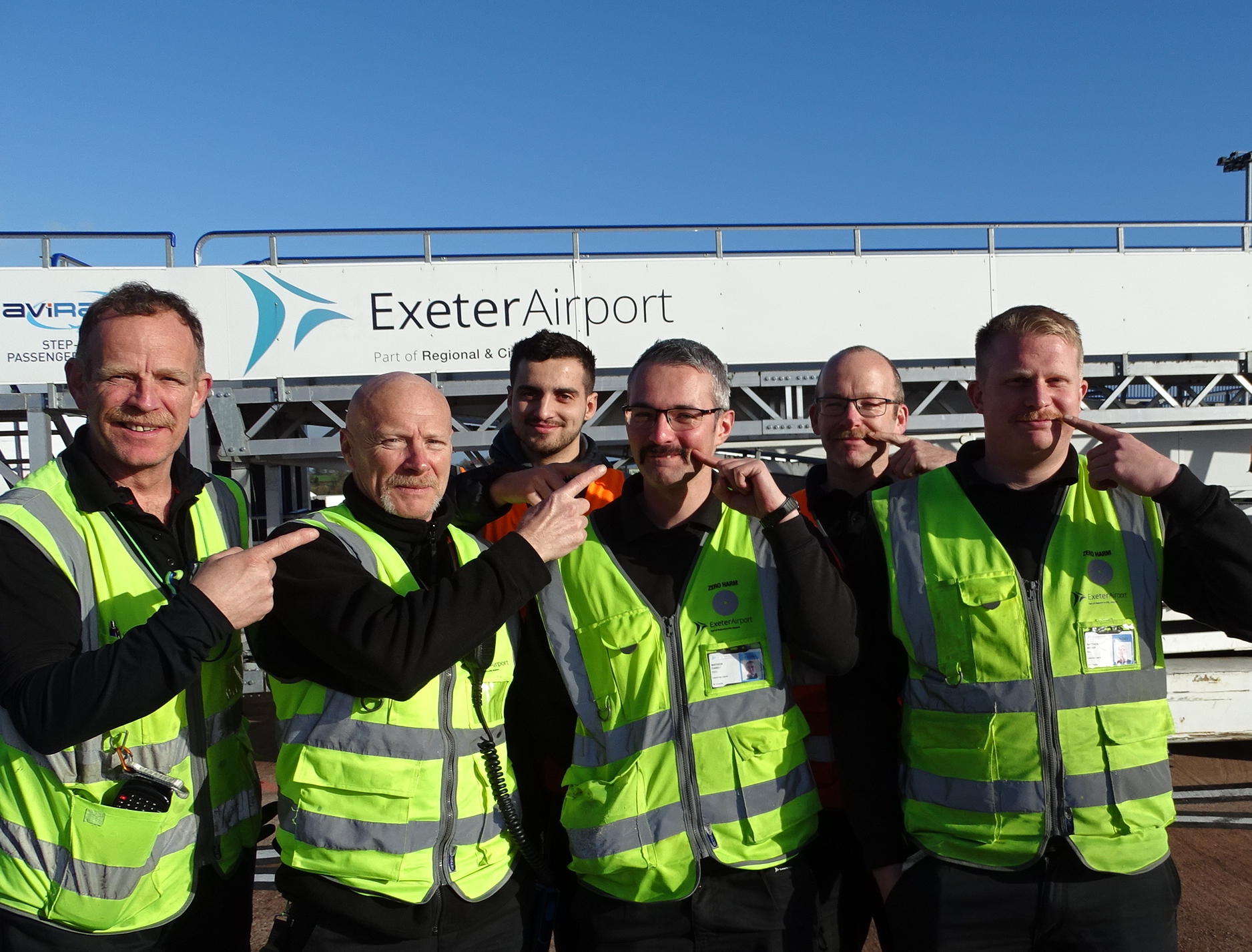 With November drawing to a close it will be soon be time to end the Movember Challenge and remove the facial hair from upper lips of the Ground Crew partisipants at Exeter Airport.
The moustaches have been grown throughout the month by a team of workers who deal with a range of jobs that need to be undertaken when an aircraft departs or arrives with passengers and baggage.
The Movember Challenge is an annual event involving the growing of moustaches to raise awareness of men's health issues, such as prostate cancer, testicular cancer, and men's suicide.
Prostate cancer rates will double in the next 15 years. Testicular cancer rates have already doubled in the last 50. Men experience worse longer-term health than women and die on average six years earlier.
Ground Crew have been raising funds and awareness for all the dads, brothers, sons and mates.
There's still time to donate so please follow the link to find out more.