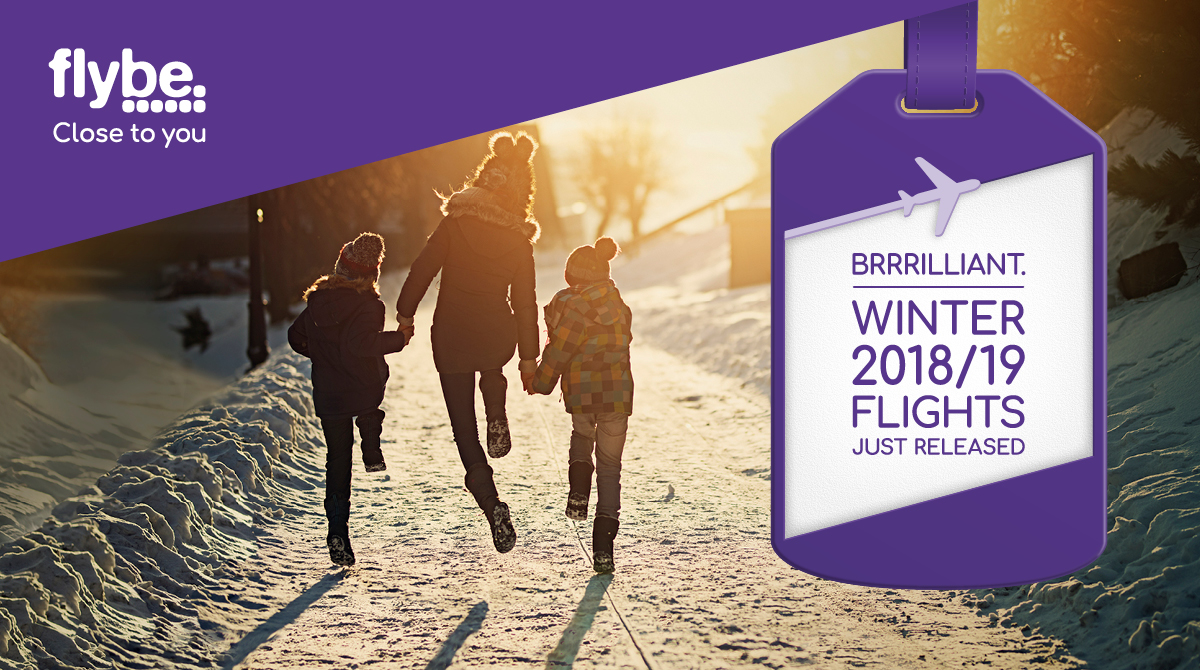 Flybe, Europe's largest regional airline with its headquarters at Exeter Airport, has announced the first phase of its 2018/19 Winter programme. Seats are on sale earlier than ever and are currently available for travel between 28 October 2018 and 13 January 2019.
The Key Highlights of Flybe's 2018-19 Winter schedule for Exeter:
Ski routes: Chambery and Geneva
Winter Sun routes: Alicante and Malaga with expanded schedule to Faro
Improved weekend schedule on key routes from Exeter with later Sunday returns from Amsterdam, Jersey, Guernsey and Manchester and return of weekend flights to Norwich
Extra seasonal frequency on many routes including to Glasgow, Belfast City, Dublin and Newcastle
Bookings can now be made for travel between 28 October 2018 and 13 January 2019 at Flybe.com with car parking at exeter-airport.co.uk/parking
Flybe is providing unparalleled air travel to and from local regional airports to destinations across the UK and mainland Europe, cutting travel time and costs for both business and leisure travel. The airline's flight network is featuring 127 routes and a choice of up to 2,683 flights a week throughout the UK and mainland Europe.
Flybe's eleven codeshare partners can also connect passengers seamlessly to the rest of the world through Flybe's international hubs. Check out the 'One Stop to the World' link at that details all the connectivity options available.
Flybe's Chief Commercial Officer, Roy Kinnear, comments: "It is great news for our customers that this year we are putting our 2018/19 Winter schedule on sale earlier than ever before. It gives plenty of time for decision making but also allows regular winter travellers the chance to make their plans. We have an extensive choice of destinations not only for winter getaways but also for essential business travel with the opportunity to book the lowest possible fares. Flybe's network makes it easier than ever for our customers to travel from regional airports close to where they live, saving valuable time, effort and money."