Exeter Airport has one of the fastest security channels of any UK small airport, according to Which? research published today.
Passengers travelling through Exeter Airport wait just 5.9 minutes on average to pass through security, second only to London Southend and Southampton airports, both on 5.2 minutes.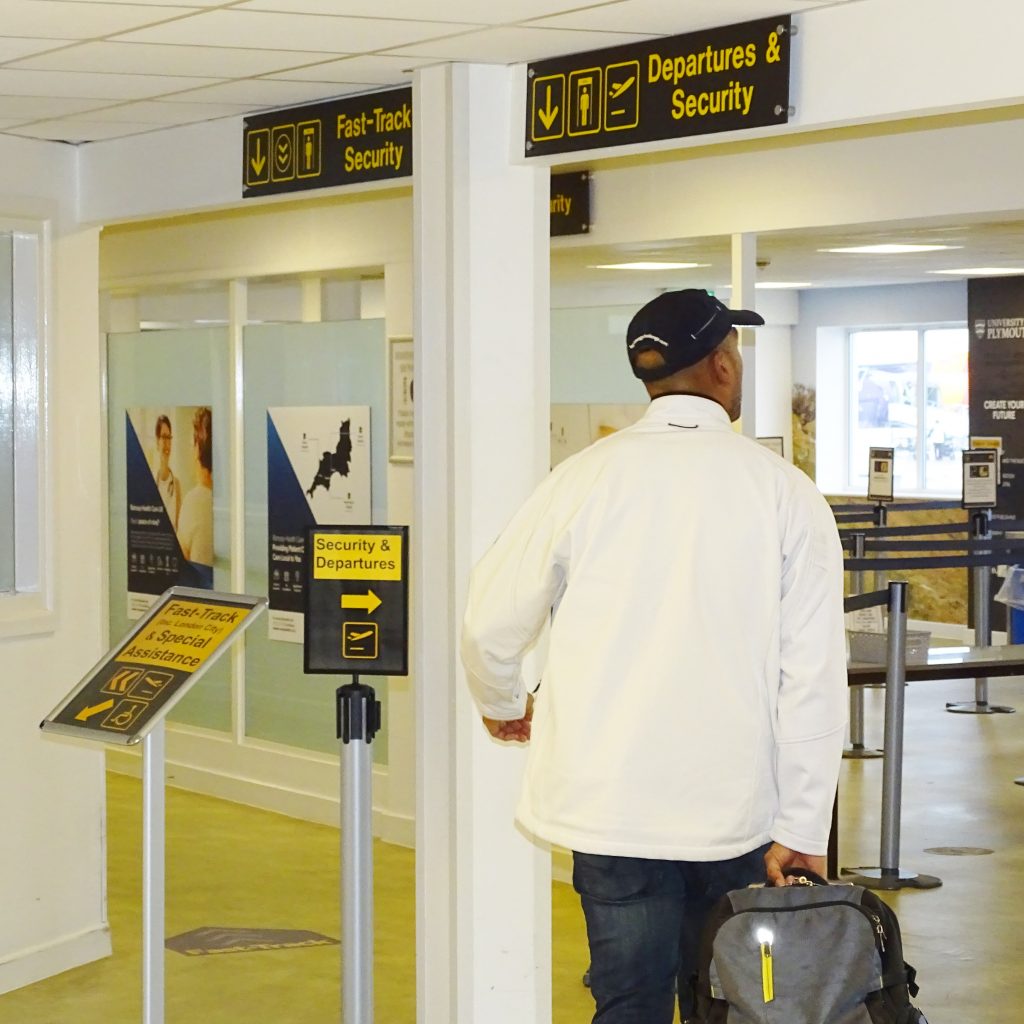 Matt Roach, Managing Director of Exeter Airport, said: "To be ranked second fastest out of the UK's small airports is a fantastic achievement and is testament to the professionalism of our staff and our continued investment in facilities.
"Our goal is to deliver outstanding customer service and make everyone's experience of Exeter Airport as positive as possible. Independent surveys like Which? are a huge vote of confidence in the airport and its staff, and we are delighted to be ranked so highly by our customers."
Which? asked more than 4,000 passengers to provide an estimate of how long they were kept waiting while going through security on their most recent visit to an airport. The longest wait was Belfast International, at 22.3 minutes.
It is the latest accolade for Exeter Airport from Which? In September the consumer champion said Exeter Airport ranked fourth for customer satisfaction out of 17 small airports across the UK, an increase of one place on the year before.
The survey found that on average passengers flying from a small UK airport rated their experience more highly than at a large airport.
And Exeter Airport's sister airport, Bournemouth Airport, also scored highly, coming fifth out of 13 small airports surveyed, with an average wait of 7.7 minutes. Exeter and Bournemouth Airports are part of Regional & City Airports, the airport management division of Rigby Group plc.