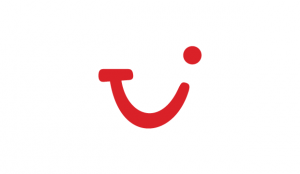 The new programme for TUI customers travelling from Exeter Airport in summer 2019 reflects the enduring appeal of Greece and the resurgence of Turkey.
TUI, after last year's re-brand from Thomson, has growth plans at Exeter Airport with three new routes on offer to Zante, Heraklion and Antalya for summer 2019.
TUI UK's Commercial Director Richard Sofer said: "We've increased our capacity out of Exeter Airport adding almost 25,000 additional seats and launching three new routes for summer 2019.
"Summer 2019 is the most ambitious programme we have ever introduced. We are focusing firmly on expanding access to our amazing range of holidays through an extended regional flying programming concentrated on the core destinations holidaymakers want to travel to, while offering the flexibility of holiday duration they want.
Matt Roach, Managing Director at Exeter Airport, said: "This is exciting news for customers who like the convenience of being able to travel directly to Greece and Turkey from their local airport. Zante has enduring appeal as one of the most popular Greek islands while Heraklion is the capital city of Crete renowned for its history, beaches and food. The beach resort city of Antalya, the gateway to Turkey's southern Mediterranean region, is another great destination in addition to TUI UK's summer flights from Exeter to Dalaman in the south-west of the country."
There will be a Sensimar Resort opening in Crete coinciding with the new route where grown-ups wanting a child-free get away can enjoy the exclusive contemporary adults only range, where it's all about relaxation and quality.
Thousands of free kids' places will be available across all TUI and First Choice holidays and deposits will be just £50pp short and mid haul and £125pp long haul.
Summer 2019 holidays will be on sale from Thursday 5 April 2018.