New Jet Centre opens at Exeter Airport
More than 30 VIP guests from the world of corporate aviation have attended the official launch of Exeter's Airport's new Jet Centre.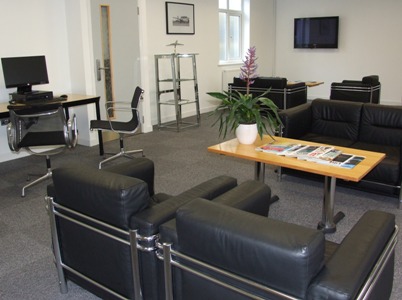 The event was hosted by Sir Peter Rigby, founder, CEO and Chairman of Rigby Group Plc, which acquired Exeter Airport in June last year.
Rigby Group has completely refurbished the airport's Jet Centre, which offers VIP services to corporate aviation clients spanning business travellers to rock stars and even royalty. It includes an expanded corporate lounge that can accommodate up to 35 people, a conference room and boardroom, and crew rest facilities.
The VIP guests included private aircraft brokers, operators and luxury travel companies. The guests were flown to Exeter on board a GainJet Boeing 737 executive airliner from Luton, followed by a champagne reception at the newly refurbished Jet Centre at Exeter Airport.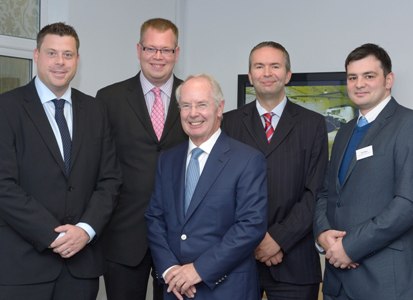 They were then taken for a lunch at the Bovey Castle luxury hotel and estate on Dartmoor, which Rigby Group acquired earlier this year, where they met business and local authority leaders, before a return flight to Luton.
Chris Beer, Exeter-based Head of Corporate Aviation for Regional & City Airports, the airport management division of Rigby Group, said: "This was a great opportunity to showcase our new facilities to the corporate aviation industry and the five-star experience their customers can expect when travelling to Exeter."
Matt Roach, Managing Director of Exeter Airport, said: "As the main aviation hub into the far South West, the corporate aviation market is an important and growing part of what we do at Exeter Airport. The upgrading of our corporate facilities complements other investment in our main terminal, all of which is designed to enhance the visitor experience."
Rigby Group has invested more than £50 million in the South West in the last year and Tim Jones, chairman of the Devon and Cornwall Business Council, was among the business and local authority leaders welcoming the guests to the Jet Centre. He said: "As well as business travel, Exeter Airport is seeing a growing VIP travel market for country sports and it is this combination of commerce, environment and lifestyle that gives our region a unique offer."