Exeter Airport was back up and running this morning (Monday) just hours after it was forced to close when a flash flood inundated the terminal building.
Torrential rain on Sunday afternoon saw up to 32mm of rain recorded at the airport in just an hour, after a Met Office Amber warning of thunderstorms for parts of Devon and Somerset.
The airport was forced to close at around 2.30pm when surface water flooded its arrivals and departures terminals, resulting in the cancellation of inbound and outbound flights for the rest of the day.
But thanks to the tireless efforts of around 25 staff who worked through the night, and the loan of equipment from Tool Care Hire in Exeter which opened on Sunday to help, the airport was able to welcome passengers checking in from 3.30am this morning for the day's first flight to Menorca at 6am.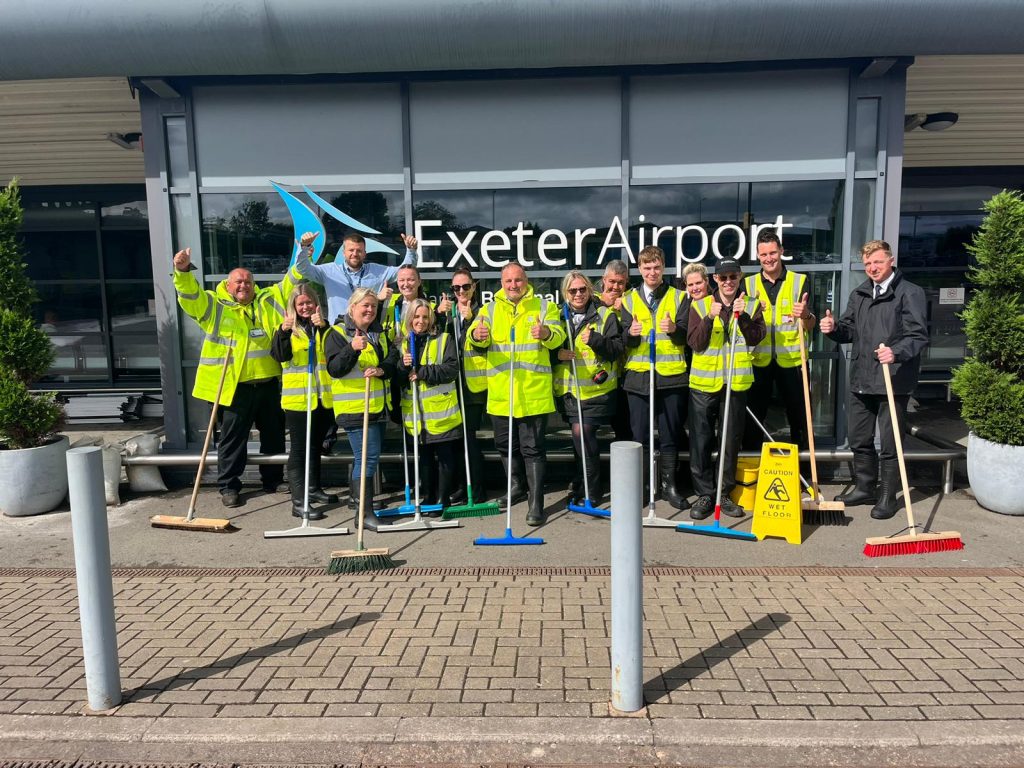 Exeter Airport managing director Steve Wiltshire said: "I've never seen rain like it and it happened so suddenly. We were flooded to a depth of a few centimetres and we had no option but to close while we cleaned up.
"It was a massive team effort and I'd just like to say thank you to the whole airport crew who pulled out all the stops overnight to make sure we could open in time for our first departure this morning. And to Tool Care Hire in Exeter who opened especially for us and loaned us dehumidifiers and water vacs.
"Thankfully none of our critical systems was damaged by the flood and we're quickly getting back to normal. We would like to thank all our passengers for their patience and understanding."
Exeter Airport flies to 25 destinations in nine countries and is owned and operated by Regional & City Airports.