Exeter Airport's 80th year of operation is entering its busy peak period with around 40,000 passengers expected to use the airport in the first week of the summer holidays.
As the airport, in its fifth year of successive growth, sees annual passenger numbers heading back towards the million mark, passengers are taking advantage of, not only the direct routes to the destination around Europe, but the connectivity that is offered via airports such as Manchester which is served up to four times a day.
Exeter has regular direct flights to thirty destinations but with connectivity via Manchester, which boasts more destinations than any other UK airport, global airlines offer many more opportunities to travel worldwide. This summer also sees eight new routes to regional France and Italy via Southampton for the first time.
Exeter Airport's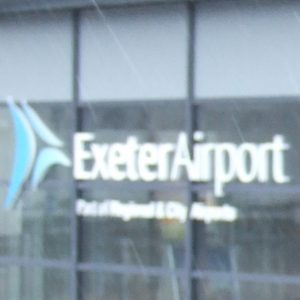 managing director Matt Roach said: "We are again expecting to be very busy at the airport this summer; with both outbound and inbound passengers. Mainland Spain, the Balearics, the Canaries and Portugal are always popular but we are also flying passengers to the Greek islands and Cyprus for some guaranteed summer sun."
Passengers flying from wet & windy Exeter will also need to be aware that the roads to the airport will busy so are advised to allow enough time for the journey at the start of the holiday.