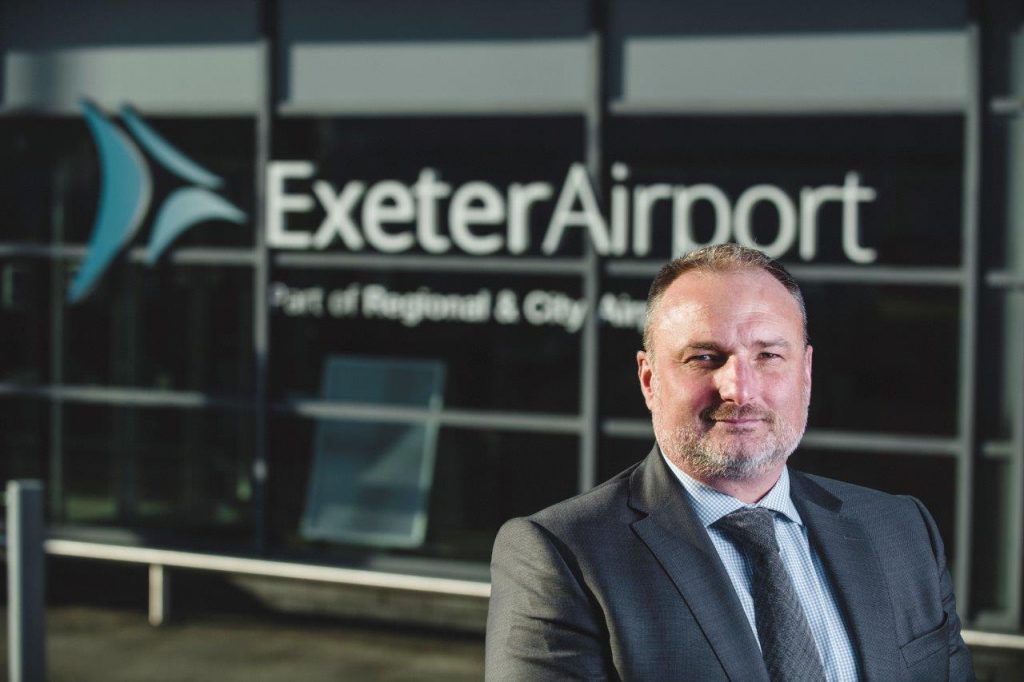 Exeter Airport has announced the appointment as Stephen Wiltshire as Managing Director.
Stephen, 47, has been Operations Director at Exeter for the last 12 years and before that was operations director at Blackpool Airport for six years.
He started his career as an engineering apprentice with British Aerospace at Filton near Bristol, where he is from originally.
It was during a placement in air traffic control operations as part of his apprenticeship that he got the bug for airports, becoming operations and facilities manager at Filton before moving on to Blackpool in 2003.
Commenting on his appointment, Stephen said: "I've always enjoyed airport operations and the variety that involves, whether its day-to-day passenger operations, hosting the Red Arrows display team or helping pioneer one of the very first hybrid electric aircraft flights in the UK, which we did last summer.
"Exeter Airport plays a vital role in our regional economy and despite the difficulties the industry has faced through the pandemic we are confident of a strong recovery, evidenced by the 28 domestic and international destinations currently scheduled from Exeter."
Andrew Bell, Chief Executive of Regional & City Airports, which owns Exeter Airport, added: "Stephen has been an integral part of the airport's leadership team for many years. His experience and knowledge will be hugely valuable in this new role, as he leads the airport's recovery and cements its position at the heart of the South West's future economy."
Outside of work Stephen is a keen golfer, enjoys supporting the Exeter Chiefs, and likes exploring the South West region. He lives in Exeter with his partner and two teenage sons.
Find out more about the destinations available from Exeter Airport here.