Best month for passenger numbers in eight years
Exeter Airport has revealed its best month for passenger numbers in eight years after smashing through the 100,000 mark.
Figures just released show the airport handled 100,374 passengers in August this year, a 5% increase on the previous August and the first time since September 2008 that over 100,000 people have passed through the terminal in a single month.
And there was a huge 19% increase during August in the numbers of people flying within the UK, buoyed by 3,300 people using the Exeter to Norwich service. This was launched in March and was the first route in the UK to be supported by the Government's Regional Air Connectivity Fund.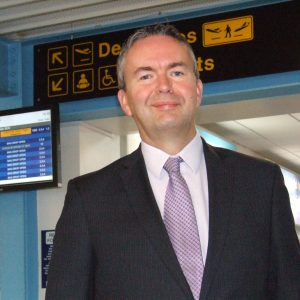 Exeter Airport managing director Matt Roach said: "Passing the 100,000 monthly milestone means our strategy to grow both domestic and overseas routes is really paying off. New flights to Norwich and Glasgow have boosted domestic traffic, while our sunshine routes remain hugely popular.
"The Government's Regional Air Connectivity Fund has been vital to getting the Norwich service up and running. We hope to see a further round of funding to support continued expansion of regional air services, recognising the critical role they play in supporting local economies."
Matt added that overall passenger numbers in the first six months of this financial year (April to September) had grown 3% to 518,360, with year-on-year domestic passenger numbers increasing by 13% in September.
This will be the fourth consecutive year of growth at Exeter Airport, which handled 816,379 passengers in 2015, compared to 763,902 the year before, an increase of 6.9%. The last time the airport had more than 800,000 passengers was in 2009.
Matt said the airport's continued focus on the business community through its Connects initiative was raising awareness of domestic routes like London City, Manchester and Newcastle, and connections to international hubs like Paris. Amsterdam and Dublin.