Flybe has launched an improved 'Price Lock-Down' fare option which gives customers the opportunity to 'hold' their preferred online fare for 24 hours*.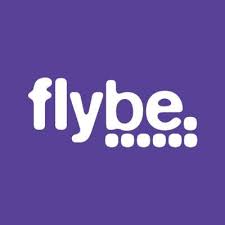 'Price Lock-Down' guarantees that the price of a chosen flight itinerary is held so customers can check and finalise all their travel details before confirming and paying for their Flybe flight.
The fee for this service is £2.50 per person per sector and, for the first time, is now available for bookings made at flybe.com more than seven days prior to travel.
Flybe, Europe's largest regional airline, was the first UK airline to introduce this product back in 2013 and the improvements made on re-launch reflect a renewed focus on giving customers more flexible booking options.
This is of particular benefit for groups of friends or families planning a trip together and needing to finally agree dates and times, or business people wanting to confirm details of a meeting, before committing to actually making that particular booking.
Vincent Hodder, Flybe's Chief Revenue Officer comments: "We appreciate our customers have busy lives and making travel plans should be as quick, easy and convenient as possible. 'Price Lock-Down' is an enabler to travel, allowing Flybe to guarantee the set price of a flight for 24 hours so online bookers can go ahead and firm up any other travel details they might have to make with complete peace of mind."