Depart 15 July for a 7 night Half Board stay at a 4 star hotel from £599.
An Omega Holidays adventure which includes flights and transfers, 4 star hotel with dinner and breakfast, a free walking tour of picturesque villages and optional excursions (at a supplement) including the country's largest wine cellar, a fantastic tour of the country's largest cave system and a castle–in–a–cliff, and a visit to the home of the world–famous Lipizzaner white horses of Vienna's Spanish Riding School.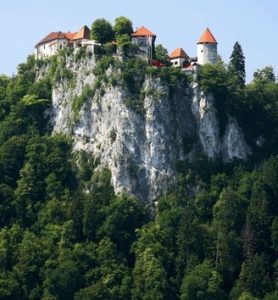 Bled, on the banks of Lake Bled in the Julian Alps of northwestern Slovenia. Dominating the lake is a high rocky outcrop on which stands the oldest castle in Slovenia, which also has a medieval tower, courtyards, a restaurant, a drawbridge, a chapel and a moat.
With huge areas of pristine natural habitats, and water quality among the highest in Europe, the country is home to wild boar, chamois, Alpine ibex, roe deer, wolves, bears, fox and lynx, to say nothing of owls, hawks, eagles and woodpeckers. Among plant species are primula, edelweiss, snake's head fritillary, daphne, gentiana and cypripedium, the lady's slipper orchid.
This Omega holiday has flights with the quality British airline, Eastern Airways, on their Embraer 170 smart high-spec aircraft, with leather seats.
See more at omega-holidays then book or call: 01524 772 010