With the traditional six weeks of school holidays getting underway Exeter Airport will be dealing with around 25,000 passengers each week are expected to use the airport during the summer on services provided by TUI, Flybe and Skybus.
T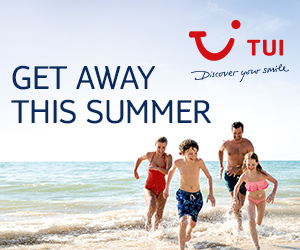 UI, the UK's leading travel brand, are offering holidays from Exeter Airport at a dozen destinations and late deals are currently on offer in Turkey, Gran Canaria and the Greek islands.
Flybe have flights to the Netherlands, Spain, Portugal and France as well as the 10 UK and domestic services which include the Channel Islands. Meanwhile Skybus fly up to five times a day to the Isles of Scilly.
Exeter Airport's managing director Matt Roach said: "Our passengers can depart from their local airport and enjoy different cultures and new experiences at a wide range of destinations. We are expecting the airport to be very busy this summer with over 100,000 passengers anticipated to travel through the airport in August alone.
Travelling to more distant destinations is also made easier when using hub airports such as Manchester. With up to four Flybe flights a day from Exeter, the connectivity gives passengers access to global airlines and many more opportunities to travel worldwide.
Direct flights are on offer to a wide range of domestic and overseas airports so this summer's holiday can start with the reduced stress of a departure from Exeter Airport.