Exeter Airport is proud to announce a significant expansion of flights for Summer 2024 with the UK's leading travel brand TUI today (Friday 21 April).
15,000 additional seats are being planned by the operator, compared to this year, with more flights to Crete and Rhodes in Greece, offering new 10- and 11-night holidays for travellers.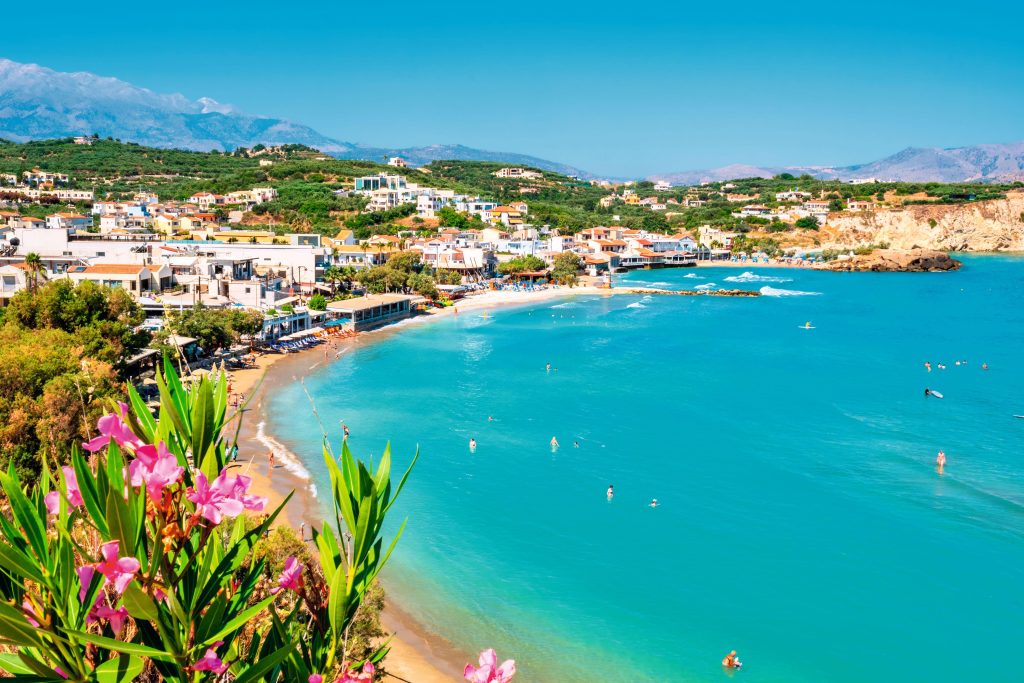 These new offerings will bring Exeter Airport's weekly flight count with TUI to 20, covering five regions, making TUI the largest operator at the Airport.
There will also be an increase in the frequency of flights to Dalaman (three-times weekly), Heraklion (two-times weekly) and Rhodes (two-times weekly). TUI already flies twice weekly to Antalya in Turkey.
It means there will be four Greek islands offered from Exeter with TUI, including twice-weekly Corfu, Heraklion, Rhodes, and Zakynthos.
TUI will also provide four weekly flights from Exeter to support their Marella Cruises programme to Corfu, Dalaman, and Palma de Mallorca.
Commenting on the expansion, Stephen Wilshire, managing director of Exeter Airport, said: "We're thrilled to be announcing this significant increase in flights for Summer 2024 and offering more holidays for travellers from Exeter Airport. TUI is the biggest operator at Exeter, offering over 8% capacity than this year and 11% more than Summer 2022.
"This is a major milestone for us, and we are excited to offer more flights and destinations to our passengers. It provides greater choice and flexibility, and the additional seats and flights are testament to the growth of Exeter Airport and the demand for more travel options."
Andrew Flintham, TUI managing director, said: "Our customers want more flexibility and to be able to choose a departure airport that is close to home – and that is exactly what the new TUI 2024 summer programme has been designed to do. We want every one of our customers to be able to create a holiday as unique as they are – departure airport, destination and duration are all key components which come together to make the perfect TUI holiday.
"The 2024 programme will see extra flights departing from across the UK. Exeter Airport will see a significant increase in flight seats offering more holidays to those living in the region."
With the additional flights and expanded holiday options, Exeter Airport continues to be a vital gateway to and from the South West. This expansion will provide more stress-free and affordable breaks for travellers, allowing them to discover new destinations and create unforgettable experiences.
TUI has 12 destinations from Exeter this year (2023) with summer flights to Greece, Spain, and Turkey, in addition to its year-round flights to Lanzarote.
Exeter Airport offers 26 destinations in nine countries in 2023/24 and launches a brand-new twice-weekly service to Faro on the Portuguese Algarve in June with Ryanair, complementing its year-round flights from Exeter to Alicante and Malaga in Spain.
Meanwhile, Aer Lingus has flights to Belfast and Dublin, including seamless transfers to New York, Boston, Chicago, Washington, and Toronto. Passengers can pre-clear US immigration in Dublin, which means they are treated as domestic arrivals in the USA.
Here is the current full list of destinations available from Exeter Airport:
Cyprus: Paphos
France: Chambéry
Greece: Corfu, Crete, Rhodes, Zante
Lapland: Enontekiö, Pajala
Spain: Alicante, Gran Canaria, Lanzarote, Majorca, Malaga, Menorca, Tenerife 
Portugal: Faro
Turkey: Antalya, Dalaman
UK & Ireland: Belfast, Dublin (with seamless connections to the USA and Canada), Edinburgh, Glasgow, Guernsey, Isles of Scilly, Jersey, Newcastle
Special Departures: Arctic Circle
To view the current schedule, click here. For more information, visit Exeter Airport's website at www.exeter-airport.co.uk