Flybe have added more frequency on three of its most popular routes to meet public demand from Exeter during the 2018-19 Winter schedule.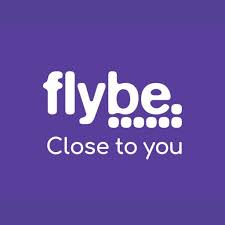 There will be a second daily flight to Paris Charles de Gaulle, the flights to Amsterdam will increase from seven to 11 per week and Manchester departures are up to four per day. Flybe has also added services over the busy October and February half terms and the peak festive season.
Seats are on sale now for travel from 28 October 2018 through to 30 March 2019 at:  flybe.com
Exeter Airport Managing Director, Matt Roach, said: "The news that our local airline is so significantly increasing its flights with us this winter is very welcome. We will have twice as many departures to Paris each week which means a greater choice of flights to the French capital and more opportunities for onward connectivity with Flybe's partner airline, Air France. It's also great news that there'll be more flights and excellent connections to Amsterdam and to Manchester where the weekday frequency is four per day. Many thousands of South West passengers are expected to use these additional services and enjoy the convenience of departing from their local airport."
In total, Flybe's 2019 Winter schedule from Exeter now features 17 routes with a choice of up to 110 flights a week.
Roy Kinnear, Flybe's Chief Commercial Officer comments: "We are committed to growing our services from Exeter and so are pleased to offer our customers the added choice this winter. Amsterdam and Paris are both extremely popular destinations in their own right. The added flights, including those to our Manchester hub, will also facilitate more convenient day returns and give enhanced onward connection opportunities to the rest of the world when booked via our codeshare partners."
Check out all the connectivity options for seamless onward travel at the 'One Stop to the World' link at onestop.flybe.com then book direct with the onward airline or through a local travel agent.