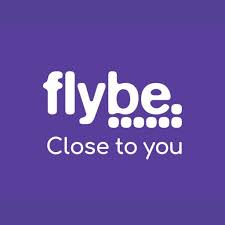 Flybe has confirmed the continuation of its four summer sun routes with multi-frequency weekly services to Alicante, Faro, Malaga and Palma de Mallorca for Summer 2019 from Exeter Airport.
The flights will operate for the entire period of the 2019 summer schedule between 31 March and Saturday 26 October. Seats can be booked from Thursday 16 August 2018 on flights up to 16 June 2019. However, bookings for flights after 16 June 2019 will be open later.
Exeter Airport's Managing Director, Matt Roach said: "Flybe's commitment to these routes, which have operated year-round for the past few seasons, is great news. With seats going on sale our South West passengers can book flights for next summer to Spain and Portugal and enjoy the convenience of departing from their local airport."
In total, Flybe's Summer programme from Exeter features 18 routes with a total choice of up to 89 flights a week across the UK and regional mainland Europe.
Highlights of Flybe's 2019 Summer routes from Exeter include:
Alicante (Tues/Wed/Fri/Sun)
Faro (Wed/Sat)
Malaga (Mon/Thur)
Palma de Mallorca (Wed/Sat/Sun)
Paris Charles De Gaulle (daily)
Amsterdam (daily)
Dublin (daily)
Plus four flights a week to Norwich and the extension of winter ski service to Geneva through to end April.
Full details of Flybe's 2019 Summer schedule are available at flybe.com
Roy Kinnear, Flybe's Chief Commercial Officer comments: "We look forward to welcoming many new customers on board next summer and hope that by putting these flights on sale now it will allow them the opportunity to plan their next summer travel early to take advantage of the lowest possible fares."
Routes already on sale include the popular daily flights to London City, and three times a day service to the Manchester hub airport which gives plenty of opportunities for convenient onward connections.
As Europe's largest regional airline Flybe offers many connections with the airline's own services and onward flights with airline partners to a large selection of global destinations from Manchester and other international airport hubs.
Check out all the connectivity options for seamless onward travel at the 'One Stop to the World' link at onestop.flybe.com then book direct with the onward airline or through a local travel agent.