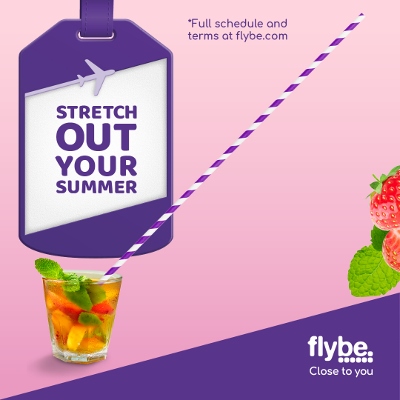 There's still time to book your late summer break for 2018 with Flybe.
See where summer 2018 can take you.
Fancy a beach break?
Flybe recommend visiting St Ouen's Bay in Jersey, the windswept natural playground ideal for surfers and adrenalin seekers.
For something a bit further afield take a trip to Palma de Mallorca and visit Cala Llombards. This beautiful cove consists of shallow turquoise water and is popular with locals and holiday makers alike.
Or … Are you a travel, art and history lover? Why not find out more about a destination, and refresh your senses with a cultural short break?
Explore Paris' secret galleries including the Musée Zadkine, the Musée de L'Orangerie and the Galerie Lumière des Roses.
From cats (the Kattenkabinet) to handbags (The museum of bags and purses), Amsterdam has a museum for everyone.
See a collection full of treasures paired with amazing views at the Queen's Diamond Jubilee Galleries at Westminster Abbey in London.